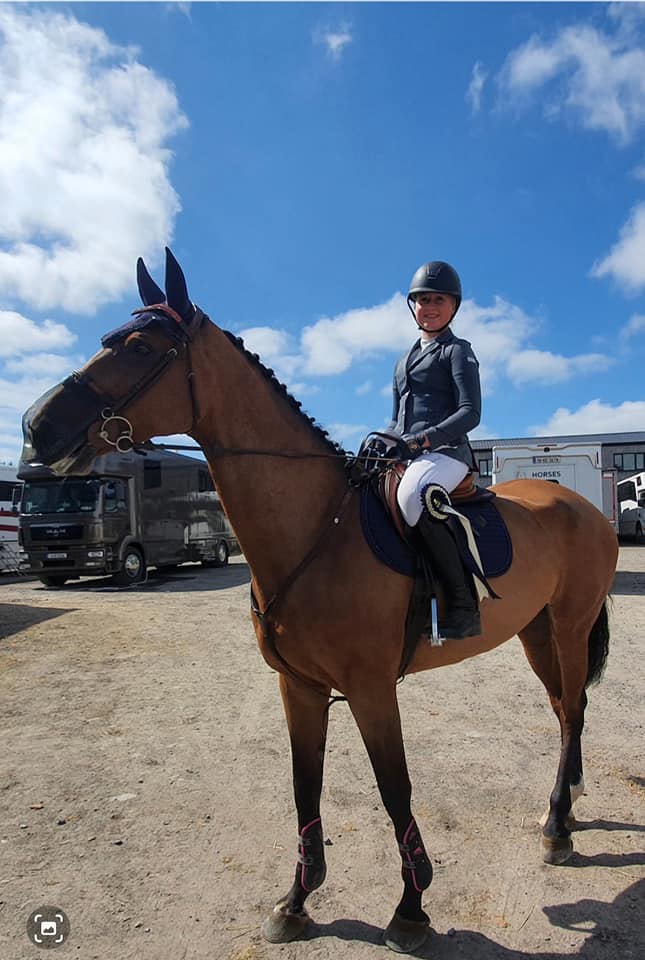 28 Jun

Leinster riders secured their place to the RDS at Ard Chuain

More RDS places were secured for Leinster pony riders in Ard Chuain .
In the 128cm division, Carlow's Ruben Foley took fourth place with Ashwey El Britainiko , when he finished on four faults in 35.56. In sixth place was Dublin rider Pippa Carroll and the Nut Cracker.
138cmWexford's Annie Boland and Mayfly Black Penny delivered a triple clear in 35.31 for second place.
148cmTaking the runner-up spot in this division was Wexford's Bridin Doyle and Trendy Blue, clear in 39.31. Fellow Wexford rider, Maisie Adams put in a very fast round with Corradino Du Bary, when clocking 39.17, but with one on the ground she had to settle for at third place
.
148cm 6/7 year-olds Taking the win was Carlow's Mathew Farell who delivered a triple clear with the seven-year-old Maifiled Another Sunrise in 45.24. Slotting into second place was Westmeath's Sadhbh Cuff, who kept all the poles in place with the seven year-old Dunard Cavalexa, in 46.34. Ruben Foley collected another prize, taking fourth with Pixie 111 (7yo), clear in 47.36. In fifth place was Westmeath's Aine Shorthall and the Jim Derwin owned Bungi (6yo), who had one on the ground in 42.61.
In the Children on Horses division, Kilkenny's Heather Byrne and Golden Cruise were fractions of a second behind the winner when they clocked 33.89 for second place. Kilkenny's Alice Moloney booked another place in the RDS, when she partnered Cosima to a clear in 35.33 for eventual fourth, while Kildare rider Eoghan McGrath and Quantum Quest took fifth place when clear in 35.47
1.10M -1.15M Young RidersLongford's Shauna Heslin who delivered a triple clear with Katesbridge Arabella in a time of 32.44 seconds for second place
.
1.25- 130m Young ridersWicklow's Ciaran Foley partnered Ballylynch Wizard to a clear in 36.38 for second place, ahead of Dublin rider Aisling McGuninness and ESI Nelson who delivered a clear in 37.01
.
1.35 – 1.40mLeading the victory lap was Wexford's Abigail Boland and Quentin K, when they stopped the clock in 42.57.**picture of Alice Moloney***.