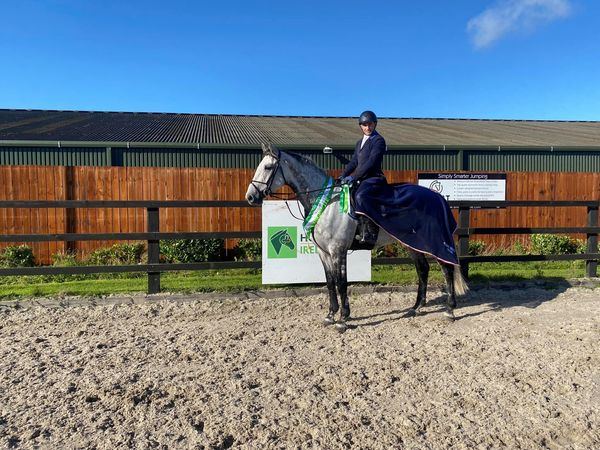 26 Oct

Leinster riders in the ribbons in Killossery Lodge Stud.

Leinster riders were in the ribbons today at Killossery Lodge Stud. Claiming victory in the six-year-old Development series was Derek McConnell and Inlaws Manolo, clear in 30.48. Bred by Yomas Hester and owned by Sorcha Hennessy, the gelding is by Corland and out of the Lord Z sired dam, Helena De Va LIe. This combination also took second place in the round at Kernan's in October.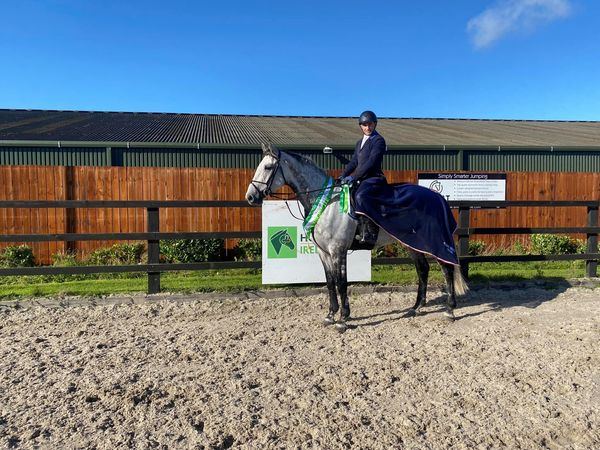 In third place was Wicklow's Linda Murphy with Castle Howard MRF Tiffin, when clear in 31.34. Owned by Susan Fitzpatrick and bred by Mike Comerford, the gelding is by Metropole and out of Classic vision. In fifth place in this line-up was Nicola Fitzgibbon and her own Camira Blue, crossing the line in 32.48. Bred by Sharon O' Byrne the mare is by Fiero and out of Uppercourt You Too. Completing the top six was Eddie Moloney and the Ellie Moloney owned Cornet Flight, when clear in 33.07. Bred by his owner, the gelding is by Cornet Obolenshy and out of Jay Lo.
It was a good day for Eddie Moloney as he also took second place in the N2 Auto Salvage 1.30m with the Peter O' Toole owned eight-year-old Ardkyle B.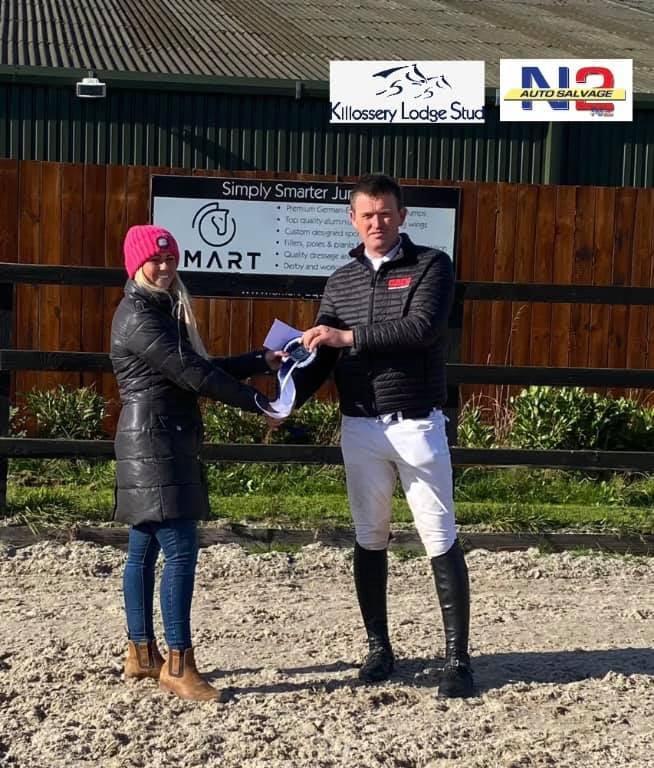 Winner of the 1.30m was Patrick Byrne, who was riding the Anne Kavanagh owned Ballyorney Storm Boy , when clear in 32.26. Dublin rider Ailsa Sexton, took third with Sparky Lad, clear in 35.79, ahead of Luke Garrigan and Carressa in 35.76.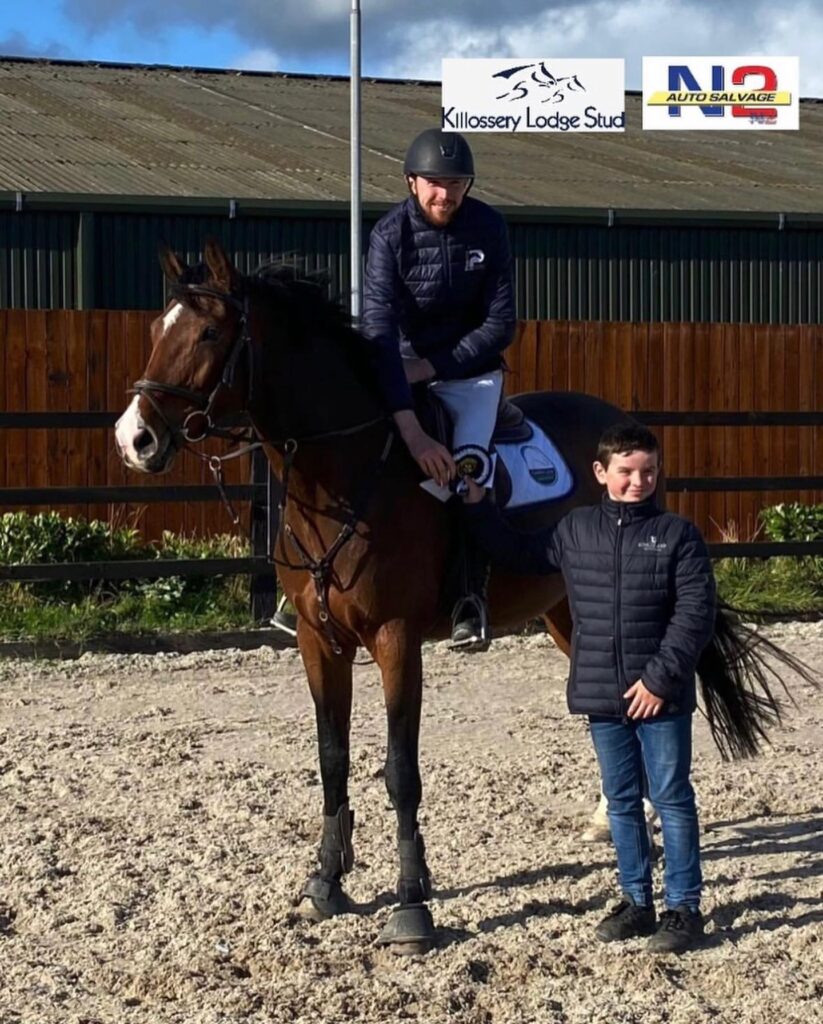 Kildare's Edward Doyle and Billy Houston took fifth, when they crossed the line with nothing to add in 36.01 for fifth place.
In the four-year-olds Brian Duff shared the four-year-old prize fund, when he delivered a clear with his own BEC Chop Chop as did Meath rider, John Bannon with his own Chance Given.
Eddie Moloney was best of the Leinster riders in the SJI/HSI Autumn Grand Prix, claiming fifth place. Moloney clocked the fastest time of the jump-off with Temple Alice in 44.79, but four faults ruled him out of contention for victory. Owned by Moloney and TSI Equestrian, Temple Alice is a nine-year-old mare by Foxglen Cruise Control and out of the Rantis Diamond sired dam, Innishannon Shamrock. The mare was bought from Tholm Keane as a six-year-old and has clocked up a series of results with Keane.