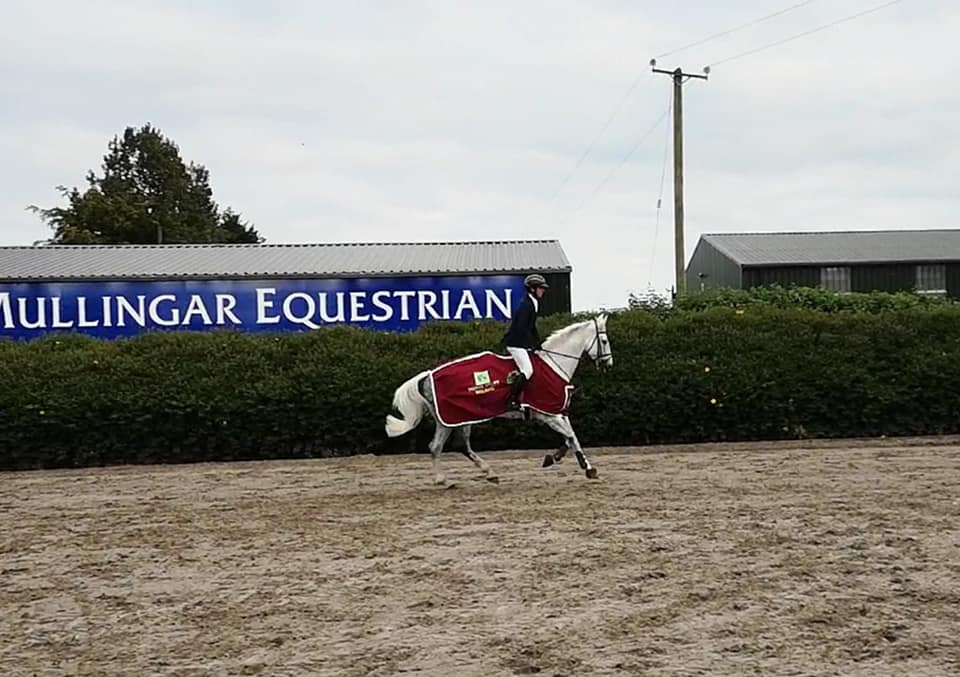 14 Sep

Leinster riders dominate proceedings in Mullingar

There were more good results for Leinster riders this weekend at Youngster Tour Ireland Grand Finals & Mullingar Autumn Grand Prix. This show played host to the opening round of the HSI Autumn Development Series Grand Prix.

Runner-up in the GAIN Alltech Grand Prix last week, Athlone's Francis Derwin struck again as he emerged victorious in the HSI Autumn Development Series Grand Prix at Mullingar Equestrian today. Riding AHG Whiterock Cruise Down, the young Athlone rider was fastest of ten double clears in a time of 41.08 seconds and collected the winners share of the €5,000 on offer. AHG Whiterock Cruise Down, who is owned by Francis Derwin has no shortage ofExperience and has certainly been in form of late, taking the honours in the 1.40m Quinta do Lago Resort Grand Prix at HHS Stud the Wednesday prior. The 12-year-old gelding is by CruisingsMicky Finn out of the Touchdown sired dam, Whiterock Touch.Kilkenny rider, Susan Fitzpatrick and the eight-year-old Keatingstown Skorphults Joker were over two seconds slower, stopping the clock in a time of 43.27. Runner-up in the final of the GAIN Alltech Grand Prix in Tipperary, Kildare rider Edward Doyle added to his record as he took third place in this opening round. Riding the Lisa Cawley owned Flexability, he lodged a clear in 44.16. Kilkenny rider Eddie Moloney and the Caroline Teltsch owned Andiamix Hero Z, slotted into fourth when they crossed the line in 44.97. Fifth place belonged to Max Wachman and the Coolmore Showjumping owned Dorette, when they crossed the line in 46.78. Kerry's Dan Geaney and the Ronnoco Jump owned Dalvaro 2, accounted for sixth place when they clocked 47.75.
In the 1.35 Mini Grand Prix, a total of 57 combinations took up the gauntlet and it was John Floody that led the victory lap aboard Donevan Erkindale clear in 26.24. The Meath rider went on to dominate the class, claiming four of the top six placings. Dublin rider Ausra Clarke followed closely behind with Janco V when she crossed the line in 27.85, to claim the runner-up spot. Floody returned to take third with the Claire Craig owned HTS Carnanbreagha 27.86, and fourth with Accidental Diamond, stopping the clock in 28.09. He then went on to take another share of the prize fund when he clocked 28.94 aboard Ballyknock Diamond for fifth place.Kilkenny's Eoin Brennan and Ninparo clear in 29.51 saw them take sixth place.