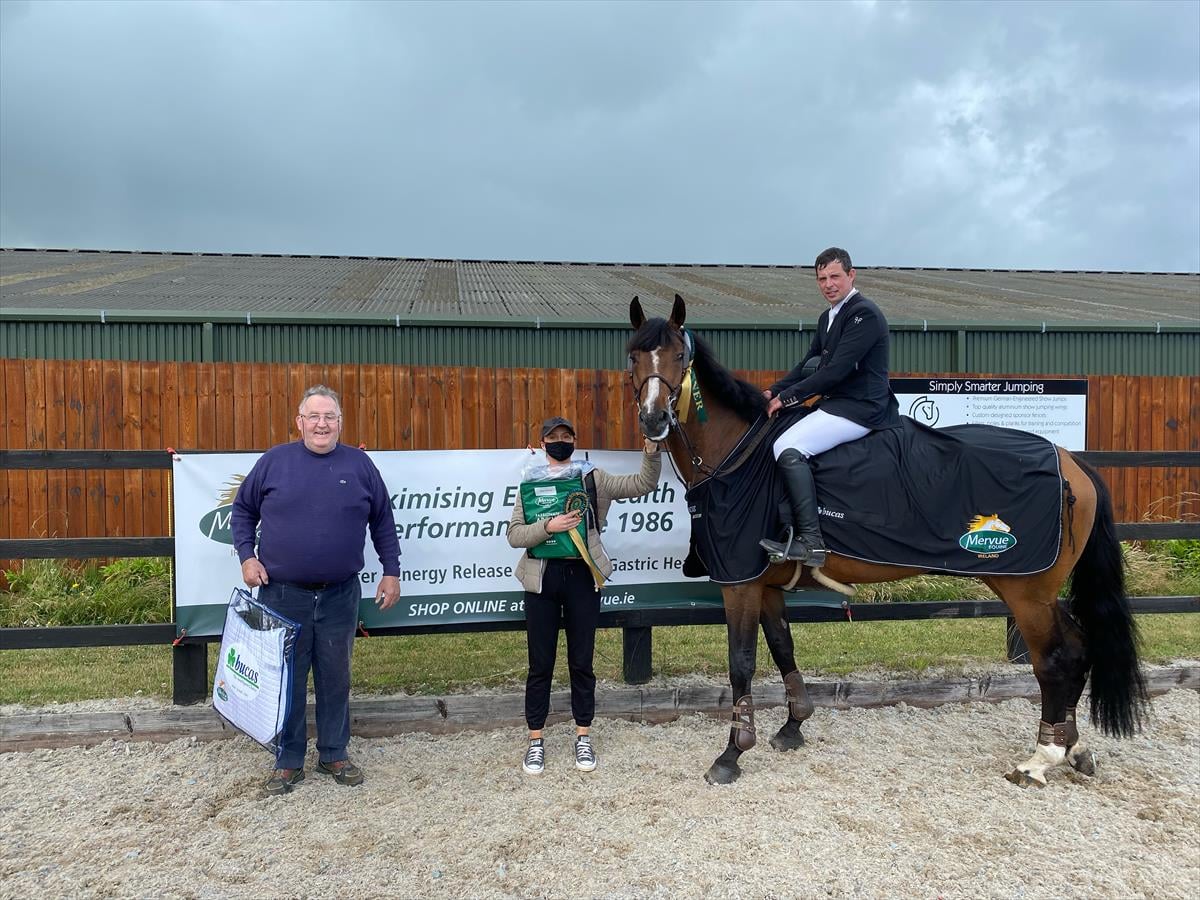 06 Jul

Killossery see's a white wash for Leinster riders

Leinster riders dominated the Mervue Equine Leinster Summer tour in Killossery.

.
1.35m Winner of the 1.35m division was Gerard Clarke, when he was the fastest of the five double clears the Clare and Pat Sutton owned Lupins Lux Z in a time of 33.06 seconds. Winner in Jag last week, Paul Carberry was back in the ribbons, this time claiming second place, when clear in 33.67. Third place belonged to Edward Doyle and Crusie More, clear in 34.99 ahead of Offalys Daniel Caroll and Armandi BS who came home with nothing to add in 37.05 for eventual fourth. Kildare's Grace McHugh's clear with with Berlios Van De Kape in 39.35 saw her slot into fifth, ahead of Elizabeth Power who clocked up four faults with Doonaveeragh O One in 36.29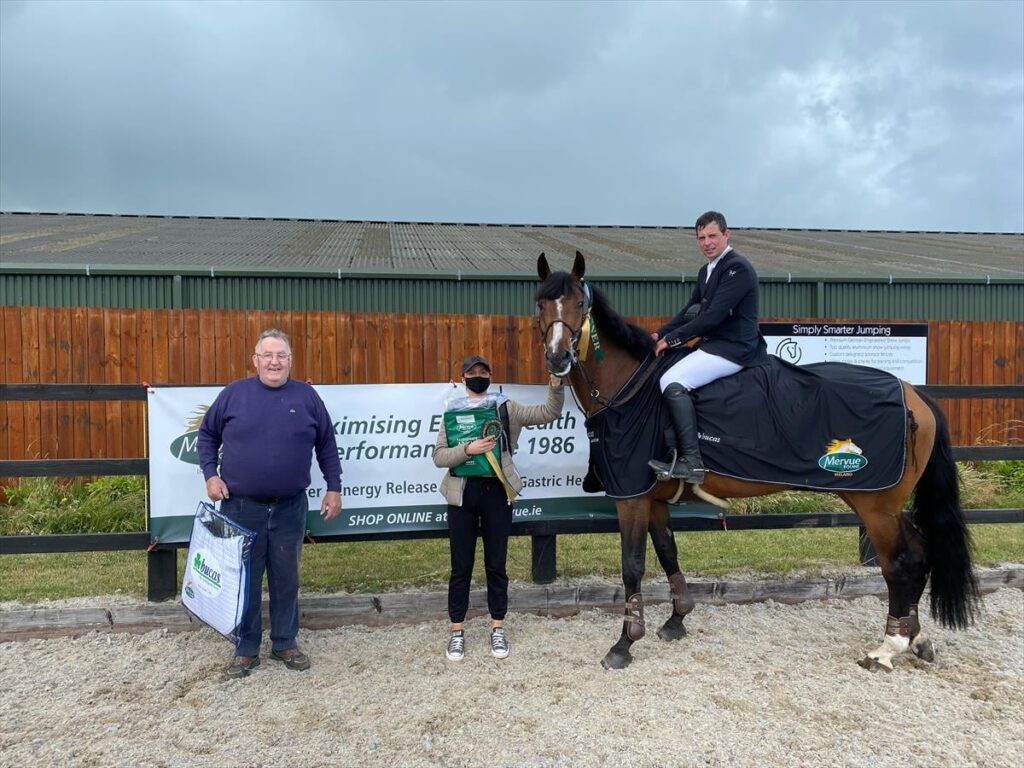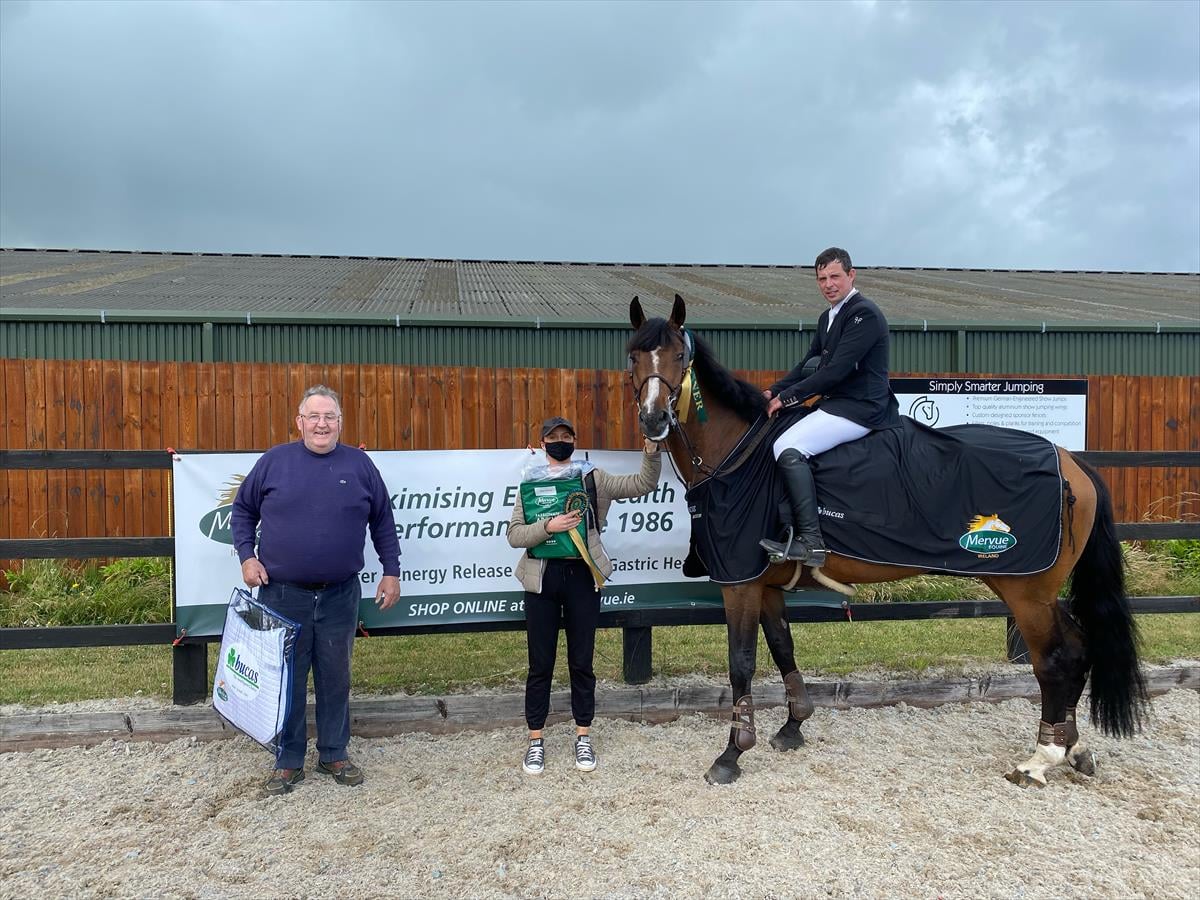 .
1.20m
Taking the win in the 1.20m section was Dublin rider Paul Carroll, when he crossed the line with Kabran De Reve, clear in 27.82. Meath's Gavin Smith took the runner-up spot with with Annaghmore Omard Balladee, when he delivered another clear in 28.45. Third place belonged to Gerard Clarke and Cyruso H, when clear in 28.57, ahead of Deirdre Doyle and BLM Authentic Diamond, who crossed the line clear in 29.79. Mark Tracy and Beech Hill Tayla Blue, delivered a clear in 30.43 for fifth, while a clear from young rider, Alex Reynolds and CES Sunny Cruise in 30.85 saw them take sixth place.
1.10m
Offaly's Aoife Healion had another good week as she took the win in the 1.10m. Riding the Gabriel Slattery owned Z Time when lodged the winning round of clear in 27.72 seconds. Paul Carroll and Kabran De Reve Z also kept the poles in place, but in a slower time of 28.13 seconds for second place. Healion also took third when she came home with nothing to add aboard the Patrick Kirwan owned Equita, in 28.37 for third place, while a clear with her own Global Guus DHI in 28.61 saw her take fourth.Young rider Aine Kavanagh and Market Angel slotted into fifth, when clear in 28.78, ahead of Gavin Smith, who delivered a clear with the Aoife Healion owned Annaghmore Omard Balladee, clear in 29.94 for sixth.