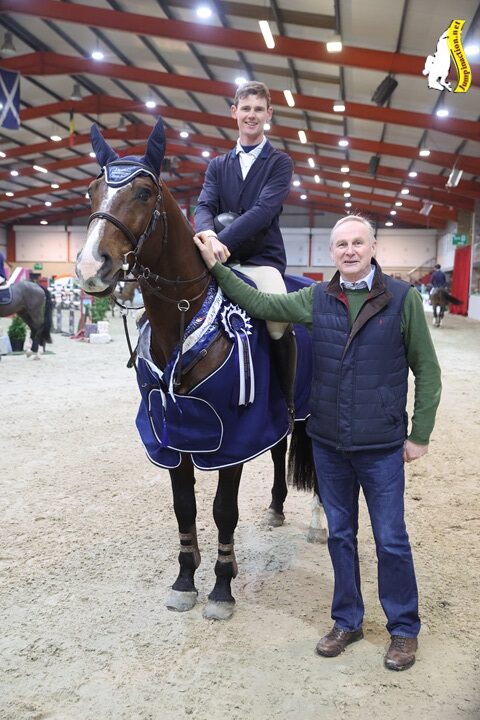 05 Dec

Kildare rider is crowned 2022 SJI Autumn Grand Prix Champion.
The SJI Autumn Grand Prix league came to a conclusion last Sunday at Cavan Equestrian with Mikey Pender claiming the final win, while Edward Doyle Jnr and Quick Bill took the 2022 title.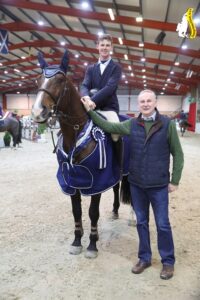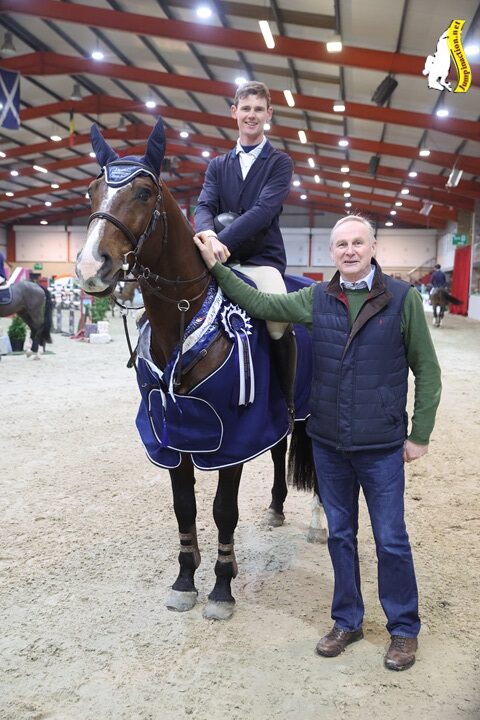 Going into the final round, Doyle went in top position on the leaderboard on 34 points with Quick Bill, while McEntee (Far West De Hus ) trailed behind on 22 points. With 12 points up for the win in the class, it was still possible for McEntee to claim the title, provided Doyle was not placed. However, with neither Doyle or McEntee failing to feature in the top six, the points held and Doyle took the title and with it, took home €2,500 as the winning combination of the league.
It was an exciting class, with nothing between the top three riders as they crossed the line within 32 seconds.
In the final round, Kildare's Mikey Pender took the win when he lodged the fastest of eight double clears in a time of 31.48 seconds with HHS Fortune. Owned by Marion Hughes the 11-year-old mare is by Catoki and is out of HHS Daisy.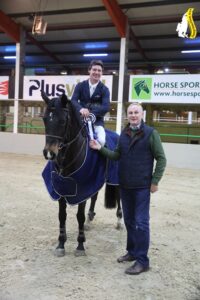 It was the tightest of margins for second place as Karlswood rider, Manuel Feldmann and Ivan came home in a time of 31.49. Owned by Deborah Francis, the nine-year-old gelding is by Namelus R and is out of the Damiro sired dam, Karla. This combination took fifth place in the penultimate round in Jag Equestrian.
Young Kilkenny rider, Molly Hughes Bravo, completed the top six when she put in a great attempt with HHS Vancouver, stopping the clock in a time of 34.56. Owned by Bravo Hughes Limited, the nine-year-old homebred is by Indoctro.