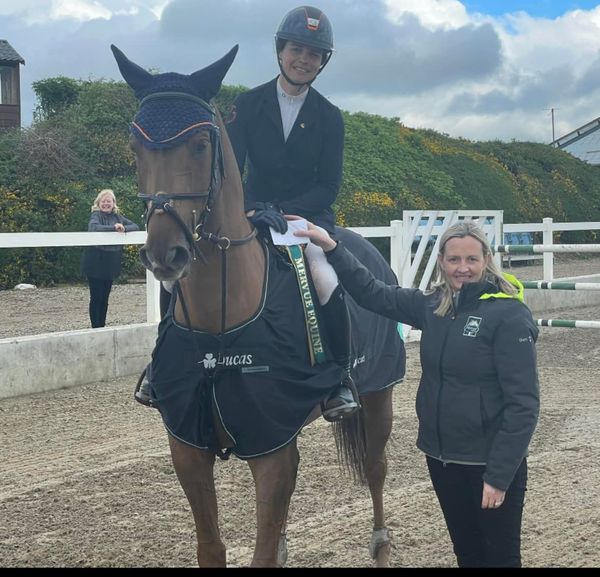 11 May

Dublin Rider Ausra Clarke victorious in the opening round of the Mervue Equine LST

The first round of the Mervue Equine Leinster Summer Tour got underway today with Dublin rider, Ausra Clarke and J eight-year old Janco-V claiming the opening round when one of only two double clears in a time of 47.61. Owned by Gregory Clarke, the gelding is by Dakar and out of the Zirocco Blue VDL sired dam, Dakarla-VGreg Broderick also kept the poles in place with the the eight-year-old Olivia De Muze N in a time of 48.50 fro second place.Young rider Rhys Williams was fastest of the four faulters in a time of 46.85 with Conthanga PS for third place. Along with this placing he also took the leading young rider of the round. Taking third place in this line-up was Charlotte Jacobs when they also had four faults in a slower time of 49.25.Lt James Whyte had his foot to the floor with Carrigoran, but came home carrying four faults in a time of 44.75 for fifth place.Completing the top six line-up was Johanna Sixth when she finished the round on a total of eight faults in a time of 50.98 for sixth place.

Winner of the 1.20m overall league last year, Deirdre Doyle got this year's campaign off to a
great start as she took the opening round. Riding the ever reliable BLM Authentic Diamond,
she clocked the winning round of clear in 36.27. She was chased home by Shane Moloney,
who clocked 36.57 with the six-year-old Galilee Des Flagues. James Dunne took third place
with Blurred lines, when they came home clear in 37.26, ahead of amateur rider Vanessa
Blair and ABC Cooley, clear in 39.21. Fifth place was filled by Seamus Hughes Kennedy
with the eight-year-old Castlefield Hera, clear in 40.29, ahead of Daniel J O' Sullivan and the
seven-year-old Baloys PS, clear in 40.76.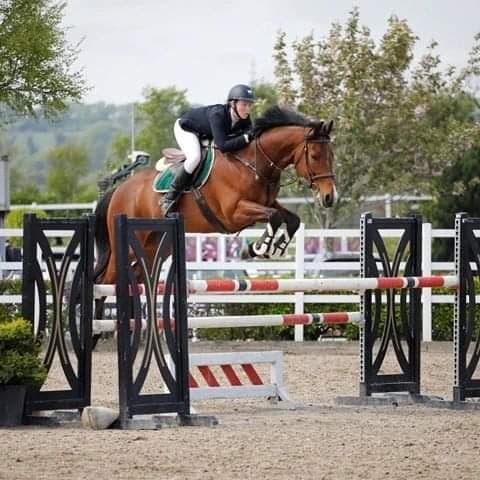 The 1.10m division saw 90 combinations battle it out and in the end it was a tie for the win.
Young rider Wiktoria Starzak and Alfadaeo delivered a double clear in 30.75, as did Amateur
rider Michael Floody and Indella. Young rider Jazmine Arthur and All that Jazz, was fractions behind in a time of 31.18 for third place. No stranger to success in the league in previous years, Amateur rider Marie Hartley took fourth place with Nikita Van Het Heidenhop , when clear in 31.24. Not content with fourth, Hartle also took fifth with Scarthill Vendi, clear in 32.10. Fellow amateur rider Leonie Dunne and Cavalino, slotted into
sixth when clear in 32.53.