06 Aug

Winners all round Isobel Sheehan and Emily Moloney are Glencarriag Lady Winners 2017

The Final of the Glencarraig Lady League was held at Warrington Equestrian on Saturday 5th August 201 7 thanks to the Moloney Family.

The Finals were won by two Kilkenny ladies who took the honours on the day,

Isobel Sheehan on Ardfry Chiswick winning the Under 9 years section.

Emily Moloney on her pony, Magneto Cobra winning Under 11 years Section.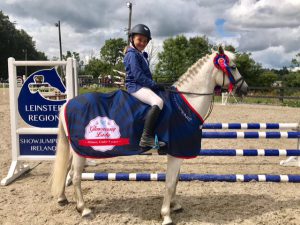 Isobel Sheehan winner of 2017 Glencarraig Lady League under 9 years.
Emily Moloney winner of Under 11 years Section of the Glencarraig Lady League 2017. Emily is joined in the photo by her Mum, Mirium and her dad, Eddie Moloney.
Both ladies were found congratulating each other at the end of the presentations and this displays  what it is all about – Friendship and competitiveness.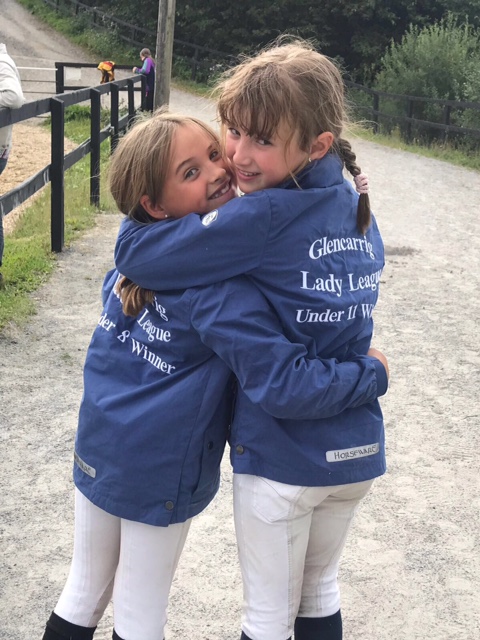 Well done to all the riders and ponies who competed in the Final.
The riders jumped a very competitive course built by Tom Moloney but all the fun started at the jump off's, when the parents and friends cheered all riders around the course successfully.
Photo of Magneto Cobra and Emily Moloney , her dad, Eddie and her mum, Mirium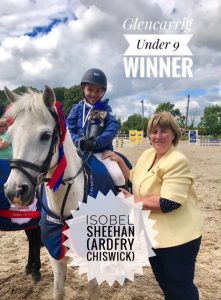 A big thank you to the Moloney Family for hosting the Glencarraig Lady League Final this year, especially Marie who coordinated the  show, the course designer, Tom Moloney and Team, the Judges, all the parents who ran around gaining points, the shows who ran qualifiers, Horseware in Dundalk for the beautiful rugs and jackets.
A donation of 550 euro will be made to Kildare Services from this Final.  A Big thank you to everyone involved.  Thank you everyone.
Please send Leinster Showjumping your photo if you would like to have  shown on the site but you must have mum and dads permission please.  email to [email protected]
Well done Isobel and Emily – Brilliant jumping.