28 Jul

Win this afternoon for Gold Medalist Kate Derwin in the TRM HSI New Heights 1.50cm Series at Maryville.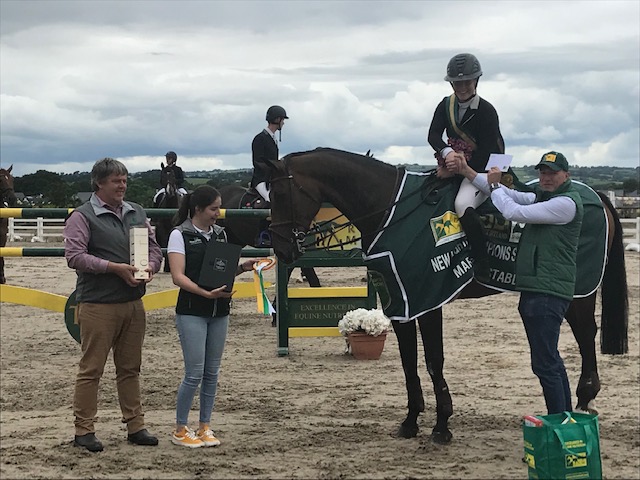 Out of a field of 20, six clear combinations went into the second round of the competition over the challenging course built by International Course Designer, Tom Holden's ,
Kate Derwin won this leg of the Series on her uncles horse, Deep Pockets beating World Champion, Dermot Lennon into second pleace on Gelvin's Touch.
Young Rider's were well represented by Kate Derwin, Tim McDonnagh, Jamie Garland and Jasin Foley all in the line up.
Results
1)Kate Derwin/Deep Pocets 035.16
2)Dermot Lennon/Gelvin's Touch 0 36.09
3)Hollypsrk Galloway/Tim McDonnagh 0 36.51
4)Erne Ladygoldilocks/Francis Connors 0 36.85
5)Quinar de Cassine/Wesley Ryan 0 40.22
6)Oldtown Katie/Liam O Meara Tet.
7)Zedlepplin/Jamie Garland 1 84.97
8)Castlefield Cass/Jasin Foley 4 75,82
9)Billy Guilder/Edward Doyle Jnr. 4 78.25
10)Ikona VT Recht Eind/Paul Beecher 4 81.90