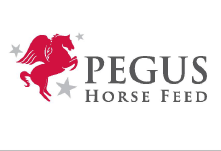 17 Aug

This week end sees the 2nd last leg of the Pegus LST(1.35) moving to Iveck in Co Kilkenny

This week end The Pegus LST(1.35) moves to Iveck in Co. Kilkenny and entries for this leg must be made to Showjumping office by close of business on Wednesday or on line by 4pm on Thursday.

Nicola Fitzgibbon on Castleforbes Paddington  is in the lead at the moment with 27 points  followed by our Children on Horse Individual Gold Medalist, Jennifer Kuehnle on Chaitanga 2 with 26 points.

After this, it is all to play for with points and a half on offer at the Breeders Classic at the beginning of September.

Pegus LST(1.35) after scdhs2815 Tour160815master

All other classes in the Leinster Summer Tour at Iveck Show – entries are at the show.

1 metre, 1.10cm, 1.20cm.
Have a great time at one of the oldest and spectacular shows in the Country.
KARLSWOOD STABLES Young Rider BURSARY
IN LINE FOR 2015 BURSARY AT THE MOMENT IS
JENNY KUEHNLE .Individual Gold Medalist in European Championships(COH Catagory)
This Bursary is training with Olympic Bronze Medalist, Cian O'Connor for 1 week training for rider and horse at the state of the art Equestrian Farm in Co Meath.