20 Jul

Mervue Equine Leinster Summer Tours- Barnadown 2020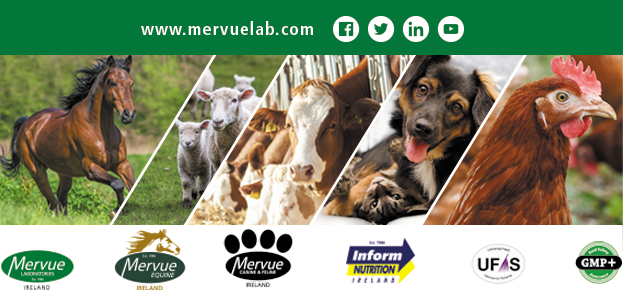 It was a good start to the Mervue Equine Leinster Summer Tour with 69 horses competing in the first round of the 1.35m section on Friday.  The tour has proved popular with riders and its return was welcomed by amateur, young riders and senior riders alike.
Speaking about the renewal of their sponsorship, Mervue Marketing manager Rebecca O' Driscoll said : "Mervue Equine are delighted to be supporting the Leinster Summer Tour again, particularly this year, in these unprecedented times. We are delighted to support the commitment of the riders and upcoming talent within the Showjumping sector and the continued effort of all involved to put shows on in these trying times. We wish all the participants and their teams the very best of luck in the Mervue Equine Leinster Summer Tour and thank everyone involved in coming together for the 2020 tour."
On Friday afternoon, taking the win in the 1.35m section was Daren Hopkins and Numero Cruise that recorded the winning round of double clear in 27.87 seconds. Owned by Leo Carey, Numero Cruise is a ten-year-old stallion, by Numero Uno and out of the Cruising sired dam, Ms Cruise
Slotting into the runner-up spot was Captain Geoff Curran, when he kept all the poles in place aboard Dowth Hall in a time of 28.69. Kilkenny's Eddie Moloney followed close behind with Andiamix Hero Z, in a time of 29.73 for third, while in fourth place was Leah Stack and Cavalier Teaca, who also put in a faultless round in a time of 30.16. Accounting for fifth place was Sophie Richards and SRS Adventure clear in 31.05, ahead of Seamus Hughes Kennedy, who was riding the Jim O' Neill owned Castlefield Sapphire, clear in 31.07. There was a very high standard in the class with a total of 26 double clears being delivered from the very competitive start-list.
On Saturday, amateur rider Kate Dilloughery [AA] led the victory lap in the 1.20m division. Riding Rosalie, she delivered the winning round of clear in 34.52 and finished at the leading pro-am in this round. Kirsti Connole took the runner-up spot, with Zazu Van Terhofstede, when clear in 36.11, ahead of Marti Rudd and Monbeg Sunny Spells, who stopped the clock 36.90. Accounting for fourth place was Jessica Foley and Quarrycrest Clover, clear in 40.35. Placed the day before, Clare Ricketts returned to take fifth with Cavalier Gold, clear in 40.99, while sixth place belonged to Oliver Penfold and Chatsworth Danielle, clear in 41.71.
Amateur riders dominated the 1.10m section on Saturday afternoon. Taking the win was amateur rider Catherine Dunphy and Eden, clear in 32.59. Along with this she took the top amateur prize in this round. A familiar face on the amateur circuit, Fiona Mullins took second place with Blaencwm Jester, clear in 32.78. In third place was Mackenzie Healy and Mr Easy Street, 33.22, ahead of amateur rider Lorraine McGuinness and Horseware Kinmar Night, 35.25. Fifth place belonged to amateur rider Michael O'Neill who was riding the Sarah Gorman owned Take A Gamble, clear in 35.69, ahead of amateur rider Audrey Cullen and Grayson, 35.97.