06 Jul

LEINSTER AMATEUR SHOW SUNDAY 12TH JULY AT NEW STATE OF THE ART ARENA ABBOTTSTOWN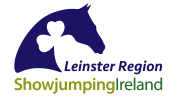 LIKE TO SEE SOMETHING NEW
LEINSTER AMATEUR HORSE SHOW WILL BE HELD AT THE EQUESTRIAN STATE OF THE ART VENUE AT ABBOTTSTOWN, CO. MEATH.
A BEAUTIFUL WALLS GARDEN VENUE AND IT IS SITUATED JUST AROUND THE CORNER FROM BLANCHESTOWN SHOPPIING CENTER.
BRING THE FAMILY WITH A PICNIC AND  HAVE A GREAT DAY OUT.
WISHING THE SHOW COMMITTEE EVERY SUCCESS WITH THEIR NEW VENTURE.