08 Aug

Joanna Blair takes the purse at Mullingar in Mervue Equine Summer Tour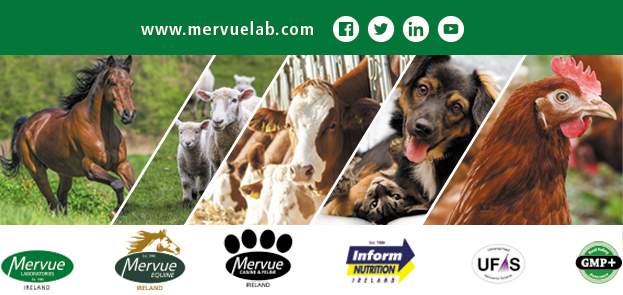 The third round of the Mervue Equine Summer tour took place last weekend at Mullingar Equestrian with good numbers contesting each section
On Friday, the 1.35m combinations battled it out and with a very high standard in the class, 36 double clears were delivered. Claiming victory was Joanne Blair, when she partnered her own Mon Ami to a clear in26.91. This eight-year-old gelding is by Sandro Boy (OLD) and out of Blackmoor Diamond Delight (ISH).
Johanna Sixt and the Sandra Duffy owned Fini followed closely behind, clocking 27.27 for second place.
The Duffy family picked up another rosette as Brendan Murphy, who was riding the 14-year-old gelding Chiricco 2, clocked 27.34 for third place.
Gerard Clarke was up for the challenge as he galloped home aboard the Patrick And Clare Sutton owned Lupins Lux Z in 27.63for eventual fourth place.
Slotting into fifth place was local rider, Robyn Fagan and Afram B, who clocked 27.66.
Brendan Murphy was back in the ribbons, when he partnered Sandra Duffy's Farno D'or to a clear in 27.70 for eventual sixth.
1.20m
Leading the lap of honour in the 1.20m division on Saturday was young rider Ronya Benson, when she recorded the winning round with Be Good, clear in 24.52. Sharing second place wasKate Dilloughery, who was riding her own Rosalie and Lorraine Younge and Belfieldflight. Both riders crossed the line in the same time of 25.33 seconds. Ellen Murphy took a more cautious approach and delivered a clear with Cidam K in 26.12 for eventual fourth place, ahead of Hannah Connors Smyth and Federale Du Houssoit, who clocked 26.13. Completing the top six line-upwas Damien Griffin, who partnered Eleanor O' Dea's Ringwood Adieu Z to a clear in 29.38.
1.10m
Wicklow riderKirsti Connole took her second consecutive victory in the tour when she partnered Zazu Van Terhofstede, to a clear in 28.32. This combination had taken the win a week before in Warrington Top Flight Equestrian.
Andrew Hodgins followed closely behind with Bobello, when he stopped the clock, clear in 28.50. Sharing the runner-up spot with Hodgins was Young rider Mackenzie Healy and Mr Easy Street. Meabh Byrne and Freepark Flyer, kept all the poles standing in a time of 29.21 for eventual fourth place, ahead of junior rider, Matthew Conlon and Bally Kingdom Clover, clear in 29.54. Slotting into sixth place was amateur rider, Aileen Mc Dermott and Amber Balou, clear in 29.65.