15 Aug

Homestead on board as Title Sponsors of 2015 National Young Rider's Championship 21st – 13rd Aug in Mullingar Equestrian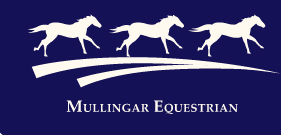 Homestead Saddlery 2015 Title Sponsor of Young Riders Championship 21st-23rd Aug at Mullingar Equestrian
ShowjumpingIreland  welcomes Holmestead Saddlery n board as title sponsors of the upcoming Young Rider National Championships which take place from 20th– 23rd of August at Mullingar Equestrian Centre.

Holmestead Saddlery has had a long association with Showjumping Ireland. One of their first major sponsorship commitments was with the Association almost 20 years ago, when the Kill superstore first opened its doors on 1st Sept 1994.

The 4 day National Championships promises to be bigger and better than ever before. Stabling is at maximum capacity, record entries have been pouring in and with a nightly schedule of entertainment soon to be announced, it's surely the place to be!

"It's great to be back in business and back sponsoring. We really like to give back to the sport and encourage young people to achieve and excel, to that end we are also sponsoring Alexander Butler, Mikey Pender and Ciaran Nallon", Managing Director Mags Heffernan.

''On behalf of Showjumping Ireland I am delighted to have Holmestead Saddlery as title sponsors of the upcoming Young Rider National Championships. Holmestead Saddlery has been a fantastic supporter of Young Riders down through the years. Their absence from the sport has been sadly missed. Holmestead Saddlery has very generously come on board to sponsor our 1.30m and 1.35m National Championship series and Grand Prix in addition to the team events for all height categories of Young Riders. I would like to thank them sincerely for their continued support of our sport''. Michael Blake, Chairman of Juniors and Young Riders.

The Kill Superstore is situated just off the Naas Rd, Junction 5. Since its reopening it has been completely refitted and looks better than ever before. There are fantastic new ranges of riding wear and country clothing to choose from, over 500 new and used saddles, with knowledgeable and helpful staff to care for your every requirement. In addition to the store, customers can relax in the luxury complimentary coffee dock, making Homelstead Saddlery a must visit destination for the horse enthusiast.