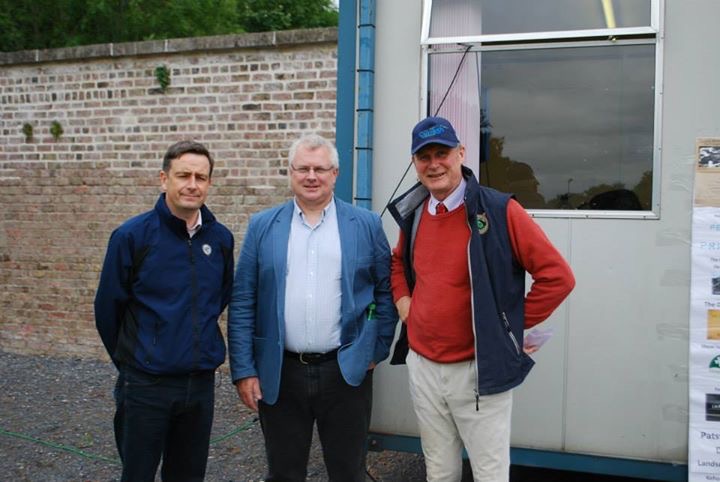 13 Jul

Fantastic Day out in Abbottstown at the 1st ever Leinster Region Amateur Horse Show 12th July 2015

Photo: Damien Mc Donald CEO Horsesport Ireland, Dav Conway, CEO Abbottstown Sports Complex and Christy Murphy, Chairman of the Leinster Region of Showjumping enjoying the Amateur Show Sun 12th July 2015.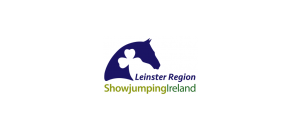 Full credit must go to the Leinster Region Amateur Committee who ran a fantastic fun-day out with some spectacular jumping from our Amateur Athletes.  It was held in the state of the art arena at Abbottstown where the High Performance Athlete prepare for International Competitions.
The show opened with a Welcome stakes and this was won by liz Bloomer on Ardrums Pride beating Joe Clinton on Sky Starlet by one second.
Result: Welcome Stakes
1)Ardrums Pride/Liz Bloomer
2)Sky Starlet/Joe Clinton
3)Craobh Oir/Val Joy
4)SeaviewVolvic/Coreen Donoghue
5)Bellgrove Prima Donna/Gillian Blanche
6) Hanley's News/Karen Pearson
7)Double Bay/Karen Greer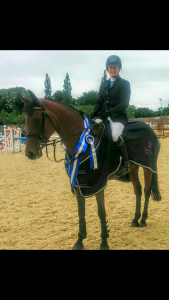 The Amateur Grand Prix went to the North of Ireland with Joanna Curran(Mahon) on Ballytrodden Minnie Me taking the top prize with Lakeview Cancum Diamond ridden by Coleen Glasgow & You Two Babe/Patrick Murphy taking Joint 2nd /3rd place with a .10th second difference from the winner.
Result: Amateur Grand Prix
part of the Leddy League and Leinster League
1)Joanna Curran(Mahon)/Ballytrodden Minnie Me
2)Lakeview Cancum Diamond/Coleen Glasgow
2)You Two Babe/Patrick Murphy
4)Cidam K/Michael Murphy
5)Kinmar Knight/Daniel O'Shea
6)Inniskeel High Society/Hayley Devlin
7)St Helene/Marie Cross
The final class of the day was the Amateur Derby where Frank Glynn posted a taxing course for the 26 runners.  It was very exciting and got lots of cheer. Well deserved win went to Co Westmeath and Aileen Mc Dermott on Kilcor Amber.
1) Kilcor Amber/Aileen McDermott
2)Tease Me Tiger/Stephanie Scullion
3)Quantum Classic/Karen Pearson
4)Saunders Beach Ball Cruise/Johnnie Fitzpatrick
5)Hunters Lodge Puissance/Andrew Byrne
6)Starling/Andrew Byrne
7)Amber Delux/Aileen Mc Dermott
8)Ballycoolan Con/Laura Murphy
The day finished to a cheer from the competitors and thanking the committee for all their hard work.  Roll on 2016