17 May

YOUNG RIDER SUMMER LEAGUE 2022 LEINSTER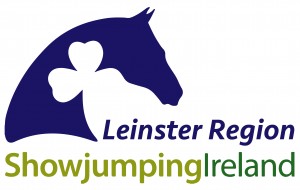 LEINSTER REGION YOUNG RIDER SUMMER LEAGUE 2022
Rider/horse combinations to qualify within their region.
Top ten combinations in each category will qualify for the overall finals at the National Young Rider Championships 2022
Rider/horse combination (combinations can only qualify in two categories in their region).
Top 10 in each of the following categories 1m, 1.10m, 1.20m and 1.35m to qualify for the final.
Points allocation will be as follows 10, 9, 8, 7, 6, 5, 4, 3, 2, 1, 1, 1 (1.10m – 1.35m), all double clears in the 1m section will be awarded 3 pnts.
National Young Rider League Championships Final will be held in the main arena on the second day of the Championships.
Dates may be amended. 
Dates & Venues
Barnadown – 6/7 May
Wexford Equestrian – 28/29 May
Coilog -10/11 June
Ballivor – 12 June
JAG Equestrian – 18/19 June
Adamstown Agricultural Show – 02 July
Flavours of Fingal – 02 July
Inistioge Horse Show – 10 July
Bannow & Rathangan – 14 July
Killossery 16/17 July
Tattersalls 23/24 July
Mullingar Horse Show 30/31 July
FINAL ON 5TH – 7TH AUG 2022
TOP TEN COMBINATIONS WILL QUALIFY FOR THE FINAL AT THE NATIONAL YOUNG RIDERS CHAMPIONSHIPS ON 5TH – 7TH AUGUST. VENUE TO BE CONFIRMED
| | | | | | | | | | | | | | | |
| --- | --- | --- | --- | --- | --- | --- | --- | --- | --- | --- | --- | --- | --- | --- |
| LEINSTER REGION 2022 | YOUNG RIDER'S LEADER BARD | | BARNADOWN | WEXFORD | COILOGBALLIVOR | BALLIVOR | JAG EQUESTRIAN | ADAMSTOWN | FLAVOR OF FINGAL | INISTIGUE | BANNOW RATHANGAN | KILLOSSERY | TATTERSALLS | MULLINGAR |
| | | | 6/7 MAY | 28/29TH MAY | 10/11TH JUNE | 12TH JUNE | 18/19TH JUNE | 02/07/2022 | 02/07/2022 | 10/07/2022 | 14/07/2022 | 16/17/07/22 | 23/24/07/22 | 30/31/07/22 |
| | | TOTAL | | | | | | | | | | | | |
| 1.35CM | | | | | | | | | | | | | | |
| | | | | | | | | | | | | | | |
| RHYS WILLIAMS | CONTHANJA PS | 10 | 10 | | | | | | | | | | | |
| ISOBEL FITZPATRICK | FOURTH OF JULY | 9 | 9 | | | | | | | | | | | |
| HARY WOOD | ESI JET SET | 8 | 8 | | | | | | | | | | | |
| ORLA QUELLY | GENTLEMEN-TIME | 7 | 7 | | | | | | | | | | | |
| COEN WILLIAMS | PPARC CUSHY NUMBER | 6 | 6 | | | | | | | | | | | |
| LEAH STACK | EMERALD MISTIGUE | 5 | 5 | | | | | | | | | | | |
| MATHEW MORRISON | DHF LIFT OFF | 4 | 4 | | | | | | | | | | | |
| ANNA COURTNEY CADEM | LCC EMPTY POCKETS | 3 | 3 | | | | | | | | | | | |
| LEAH STACK | ARCADIA LVS Z | 2 | 2 | | | | | | | | | | | |
| ISOBELLE FITZPATRICK | SHW CANDIES DIAMOND | 1 | 1 | | | | | | | | | | | |
| | | | | | | | | | | | | | | |
| | | | | | | | | | | | | | | |
| | | | | | | | | | | | | | | |
| | | | | | | | | | | | | | | |
| 1.20 CM YOUNG RIDER #LB | | | | | | | | | | | | | | |
| | | | | | | | | | | | | | | |
| ROBYN LEE | CIAO BELLA | 10 | 10 | | | | | | | | | | | |
| GEORGIA KELLY | ATHLANTIC MIST Z | 9 | 9 | | | | | | | | | | | |
| ISOBELLE FITZPATRICK | FOURTH OF JULY | 8 | 8 | | | | | | | | | | | |
| LUCY SHANNAHAN | MU DIAMANT PD Z | 7 | 7 | | | | | | | | | | | |
| JASON FOLEY | CASTLEFIELD CORNET | 6 | 6 | | | | | | | | | | | |
| JACK MC KEON | BOLEYBAWN LARINA | 5 | 5 | | | | | | | | | | | |
| DAVID O'CONNOR | JAVELOT | 4 | 4 | | | | | | | | | | | |
| LEAH STACK | NOBERLINE VD LA | 3 | 3 | | | | | | | | | | | |
| JASMINE ARTHURS | ALL ROLO | 2 | 2 | | | | | | | | | | | |
| | | | | | | | | | | | | | | |
| | | | | | | | | | | | | | | |
| 1.10CM YOUNG RIDERS LB | | | | | | | | | | | | | | |
| JACK MC KEON | BOLEYBAWN ABI | 10 | 10 | | | | | | | | | | | |
| ELLIE O'CONNOR | HERMIONE | 9 | 9 | | | | | | | | | | | |
| TAMARA PERRY | HILTON DC | 8 | 8 | | | | | | | | | | | |
| AIMEE BYRNE | LADY LIATH | 7 | 7 | | | | | | | | | | | |
| GRACE CLANCY | MY LADY MERCEDES | 6 | 6 | | | | | | | | | | | |
| CIARA KELLY | ANNESTOWN CLOVER CONCORTE | 5 | 5 | | | | | | | | | | | |
| MEGAN SHANAHAN | GARRYDUFF RHANA | 4 | 4 | | | | | | | | | | | |
| JESSICA DAVISON | JAQUE MATE | 3 | 3 | | | | | | | | | | | |
| JESSICA DAVISON | MHS NADAL | 2 | 2 | | | | | | | | | | | |
| REBECCA COLE | DIAMOND POLLY | 1 | 1 | | | | | | | | | | | |
| | | | | | | | | | | | | | | |
| | | | | | | | | | | | | | | |
| 1 METRE YOUNG RIDERS LB | DOUBLE CLEARS | | | | | | | | | | | | | |
| JACK MC KEON | BOLEYBAWN ABI | 3 | 3 | | | | | | | | | | | |
| ELLIE O'CONNOR | HERMIONE | 3 | 3 | | | | | | | | | | | |
| TAMARA PERRY | HILTON DC | 3 | 3 | | | | | | | | | | | |
| AIMEE BYRNE | LADY LIATH | 3 | 3 | | | | | | | | | | | |
| GRACE CLANCY | MY LADY MERCEDES | 3 | 3 | | | | | | | | | | | |
| | | | | | | | | | | | | | | |
| | | | | | | | | | | | | | | |
| | | | | | | | | | | | | | | |
| | | | | | | | | | | | | | | |
| | | | | | | | | | | | | | | |
| | | | | | | | | | | | | | | |
| | | | | | | | | | | | | | | |
| | | | | | | | | | | | | | | |
| | | | | | | | | | | | | | | |
| | | | | | | | | | | | | | | |
| | | | | | | | | | | | | | | |
| | | | | | | | | | | | | | | |