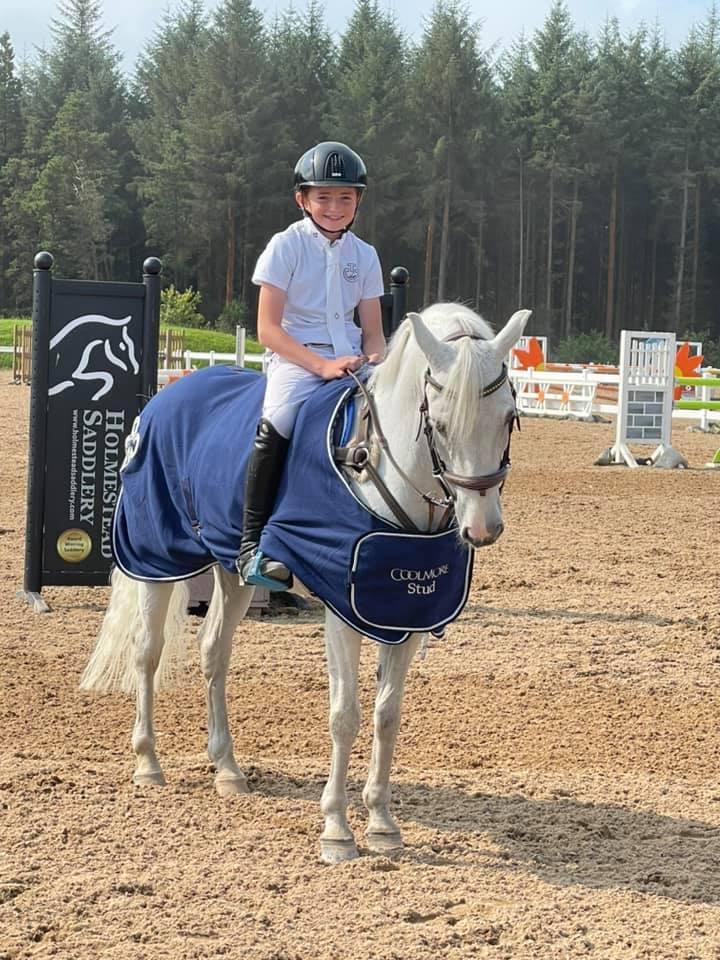 30 Aug

Leinster rides collect the ribbons in Ard Chuain

Well done to all those leinster riders who took home prizes in the Coolmore Pony Premier at Ardchuain .
National Pony and RDS Champion, Ruben Foley took the win in the 128cm with The Silver Legend when clear in 28.65. Mullingar rider Ted Fagan and Kiltormer Ruby were a second behind in 29.65 for second place. Ruben Foley was back in the line-up, taking third place with Ashwey EL Britaniko, when clear in 30.47. Similar to Foley, Ted Fagan also made his mark in the line-up, taking fourth place with Millfield Duke, when he kept all the poles in place in a time of 31.22.
Claiming Victory in the 138cm was Wexford's Lauren Adams and Riot Del Pegulil, when clear in 30.91. Almost a second slower and taking the runner-up spot was James Derwin and Ruby Brown in 31.90. Kilkenny rider, Isobel Sheehan proved out of luck when she had a pole down with Bay Times in 32.10 for fourth place,