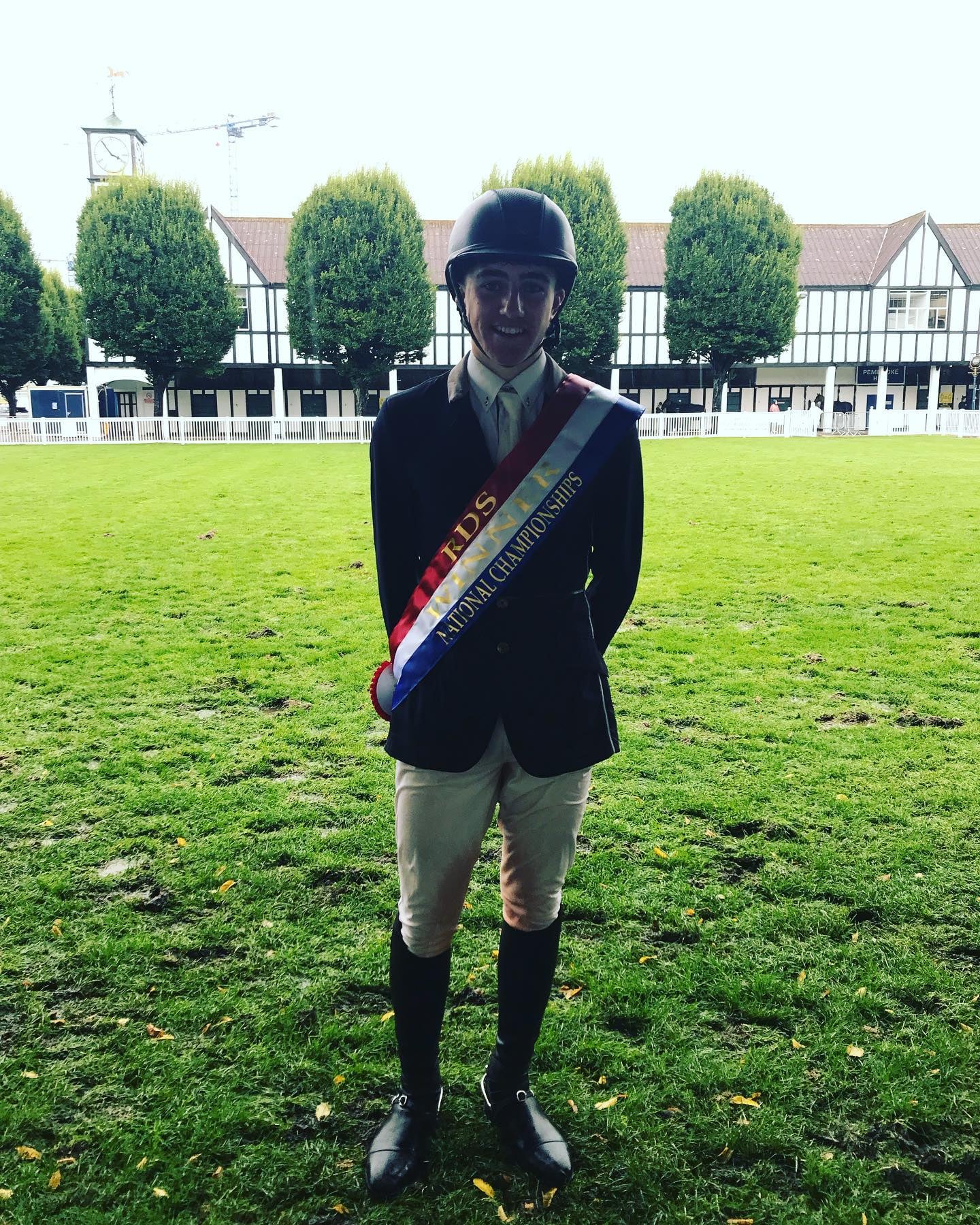 25 Aug

Leinster riders take home Young Rider Championship

On Saturday Leinster young riders also claimed a Championship, while other riders featured in the three divisions.
Young Riders (1.35m – 1.40m
Wickow's Ciaran Foley's very tight turn backs with Kingsborough Verdiva saw him clocked the winning time of 42.78 to take the crown. Ciaran who is from Wicklow is going into transition year. Dublin's Aisling McGuinness and Kilderry's Joint Venture took the runner-up spot, when clear in 43.37
1.25-1.30m
In the 1.25-1.30m division, Wexford's Abigail Boland and the Hurricane.took the runner-up spot when they finished on four faults in 36.34 seconds. Slotting into third place was Kilkenny's Eoin Brennan, after he incurred a single time fault in the first round with the Richard Bourns owned Ninparo (79.29).
1.10-1.15m
In the 1.10-1.15m, Longfors's Shauna Helsin and Katesbridge Arabella (7 YO) took sixth place when they finished on a time fault (81.06).