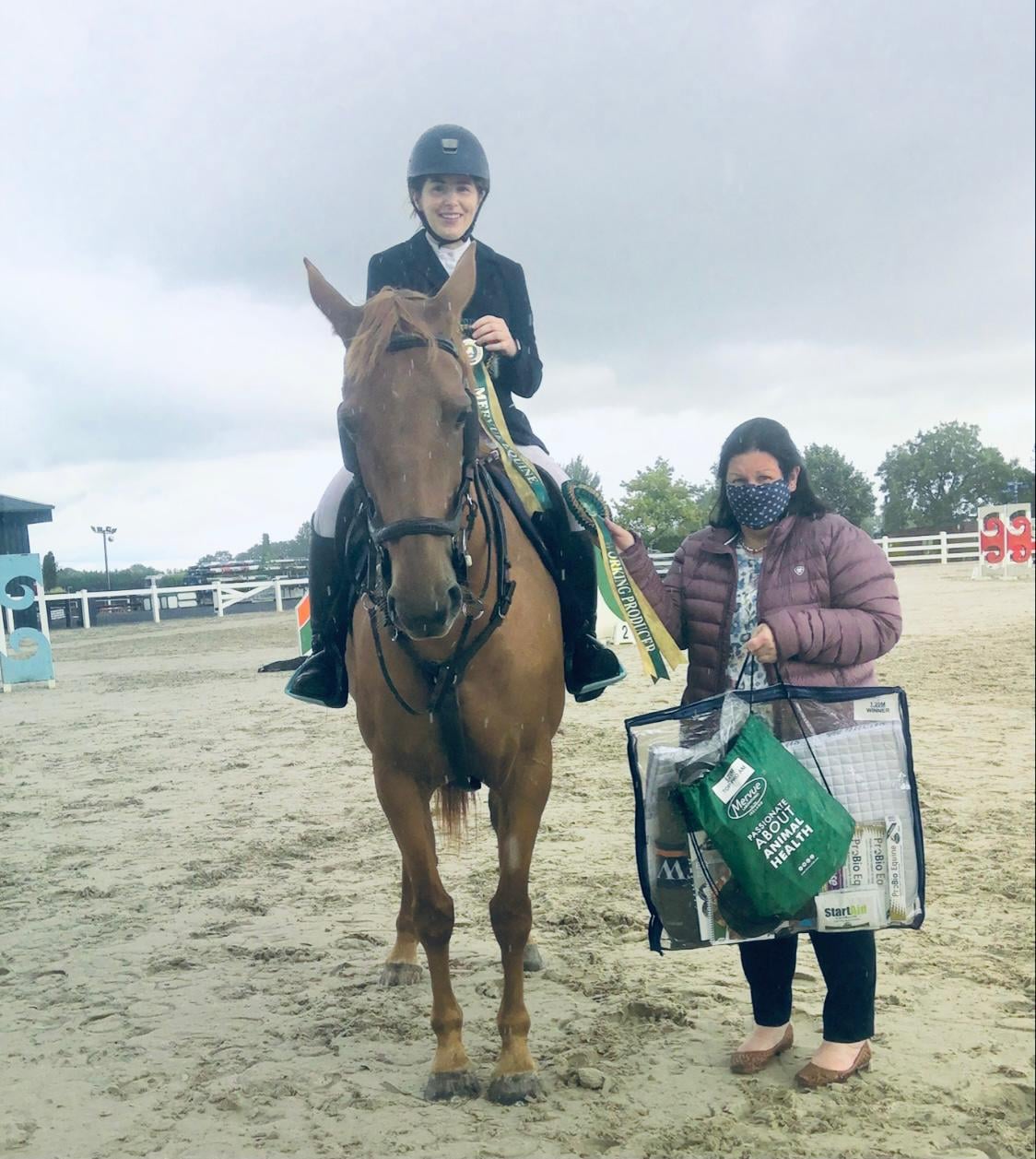 03 Aug

One- two for Aileen Mc Dermott in the Meruve Equine Leinster Summer Tour

Local rider Mullingar Aileen McDermott had much to celebrate at Mullingar last Friday as she took both the 1.10m and 1.20m Mervue Equine Leinster Summer tours. Riding her own own home bred Amber Balou, she took the win in the 1.20m section when she delivered a double clear in 26.74.Amber Balou is a nine-year-old mare and is out of her own Kilcor Amber which she also competed with much success in the amateur ranks.Claiming the runner-up spot was Robert Murdy and Trickin Around, when clear in 27.28, ahead of Olivia Burns who followed closely behind with Arthur Codex, in 27.82 for third. Slotting into fourth place was Patrick Joyce and Glyntown Blake in 28.60 , while in fifth was Galway rider Sven Hadley and Calanthe Slot in 28.65. Sixth place belonged to James Hogg and Poker Face JS, clear in 29.77. Taking the leading young rider prize was Seamus Hennessy.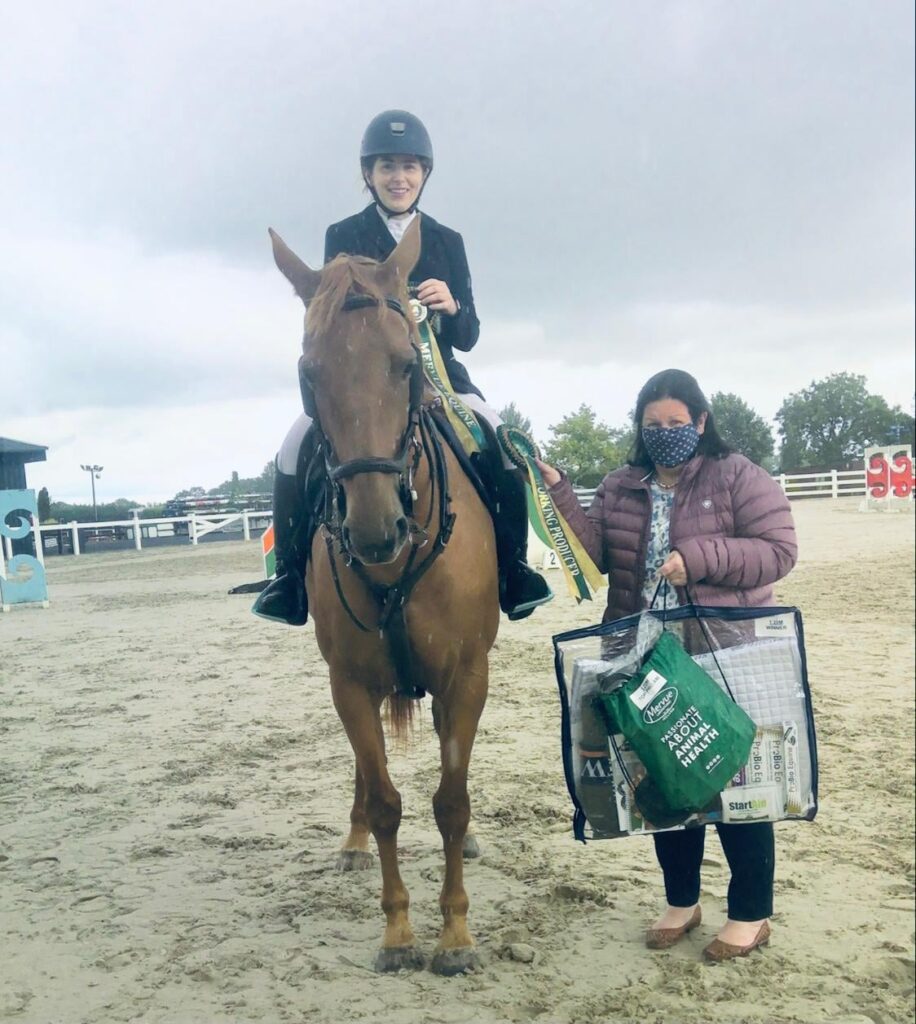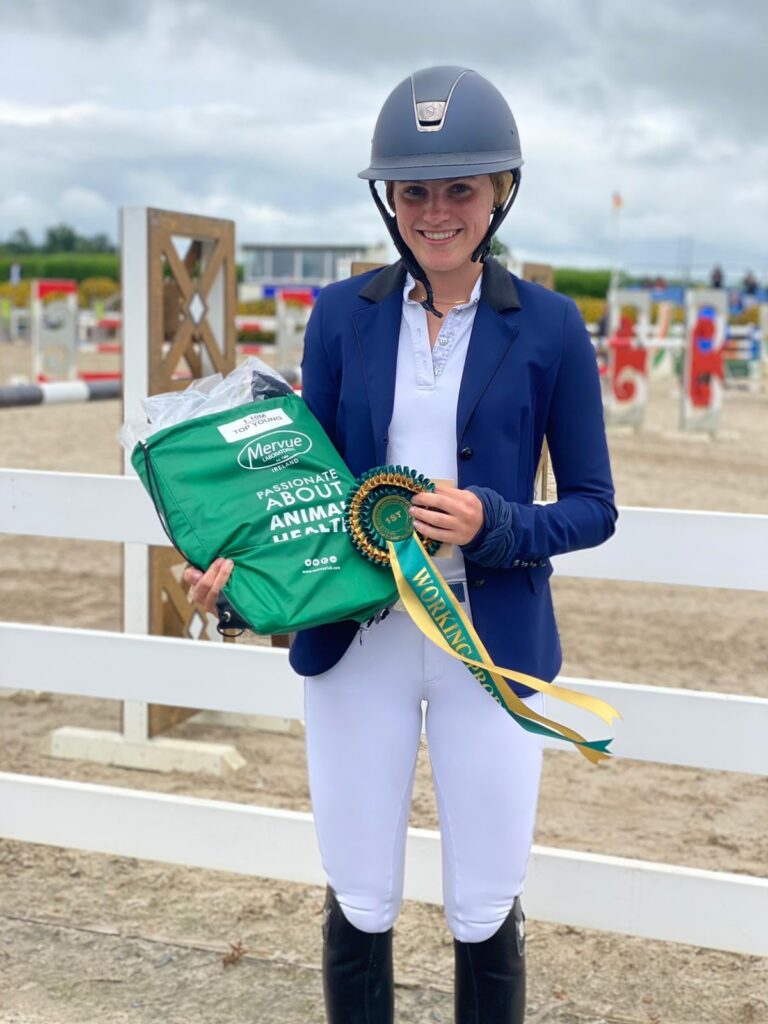 1.10m
On Form, McDermott also took the win in the 1.10m Mervue Equine Leinster Summer Tour aboard Amber Balou of clear in 23.97. Fellow amateur rider Catherine Dunphy (AA), slotted into second when clear in 28.71 with her own Eden. Young rider Alex Reynolds took third place with Marie Molloy's CES Sunny Cruise when clear in 29 seconds and also took the leading young rider prize of this round. Emma Dolan slotted into fourth place when she delivered a clear with Mosstown Ernest, clear in 30.76. Robert Murdy returned to take fifth place, when he answered all the questions aboard Fiske in a time of 30.76 , while Sven Hadley also took another share of the prize fund when he delivered a clear round with Frank Flash in 31.79 for sixth place.
1.35m
John Floody is certainly proving to be a dominant force in the 1.35m Mervue Equine Leinster Summer Tour, as he lodged another win in the series. This time, the Meath rider took the win aboard Donevan Erkindale, when he was fastest of the double clears in 28.13. It was a very competitive class with 111 entries going to post and 39 of those delivered double clears.Gerard Clarke took the runner-up place when he crossed the line aboard Lupins Luz Z, in a time of 30.15. LT James Whyte and Carrigoran clocked 30.22 as did Richard Kerins and Carralavin Cruise, to share third place. Young rider Niamh McEvoy slotted into fifth with Haifa OL, when they crossed the line in 30.44.Floody also took sixth place with Clare Craig's eight-year-old HTS Carnabreagha. Claiming the Pro Am prize was Delcan Mc Evoy, while Niamh McEvoy was the leading young rider.