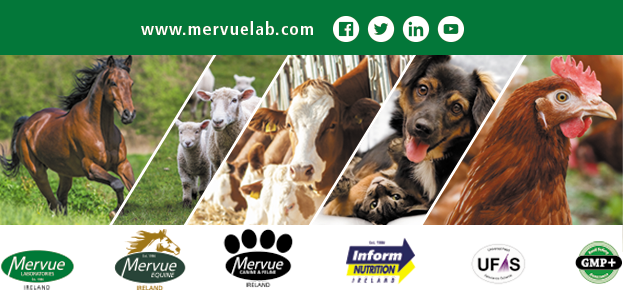 19 Jul

Mervue Equine Leinster Summer Tour still all to play for as it heads to Inistioge

Action in the Mervue Equine Leinster Summer tour continues this weekend, with Inistioge in Kilkenny playing host to a round on Sunday 24th July.
Although only at the midway point of the league four combinations are holding strong on the 1.35m leaderboard. After the round at Killossery, Paul Carberry and Brandonview First Edition are on top the leaderboard on 19 points. This combination picked up ten points at the round in Jag and nine in Killossery. Just one point behind is Francis Connors and Rossa Lough Derg on 18 points. This pairing picked up nine points in the first round in Barnadown and a further nine points in Wexford Equestrian. Kildare's Stephen Murphy and Chantelle are also contenders as they have clocked up 13 points, eight at Ravensdale and five at Jag. Following closely behind on 12 points is Grace McHugh and Berlios Van De Kapel, having picked up six points in Jag and Killossery. After these top combinations, a further four are on 10 points (Francis Connors Luxapose, Edward Doyle and Guru, John Flood Ballyknock Diamond and Gerard Clarke and Lupins Lux Z. Any of these combinations would be propelled to the top of the leaderboard with a win.
Highest placed Working Producers in the 1.35m
Barnadown Deirdre DoyleBLM Authentic Diamond
Wexford Catriona RedmondEmelee
Ravesdale Vickie Anderson Zack
In the 1.20m leaderboard, Deirdre Doyle currently holds top spot as she has clocked up 13 points with BLM Authentic Diamond. This combination got off to a good start, clocking up points in the rounds at Wexford, Jag and Killossery. Another combination to watch is Aoife Healion and Equita, this pairing are one one place behind on 12 points. Similar to Doyle they have clocked up points in two rounds, the first being Ravensdale and then Jag Equestrian. A further five combinations have clocked up six points.
Highest place Working Producers in the 1.20m
Barnadown :Deirdre Doyle BLM Authentic Diamond
Wexford :Gerard Curtin Walking in Paris
Ravensdale :Vickie AndersonClassic Adelheid Z
Jag : Aoife Healion Equita
Killossery :Deirdre DoyleBLM Authentic Diamond
1.10m
Aoife Healion and Equita, have made an impression on the 1.10m leaderboard, as they currently hold the top spot on 14 points. This team has proved consistent clocking up points in three of the five rounds. Little separates the next slot as Aileen Mc Dermott and Amber Balou follow closely behind on 10 points. Currently in third place is Aine Kavanagh and Market Angel on eight points. After these early leaders, a further three are on six points.
Highest placed Working Producer in the 1.10m.
Barnadown: Marie Hartley Nikita Van Het Heidenhof
Wexford : Hannah McNivenHey You
Ravensdale: Vickie AndersonBrighton Elsa
Jag : Aileen McDermott Amber Balou
Killossery : Aoife Healion Z Time