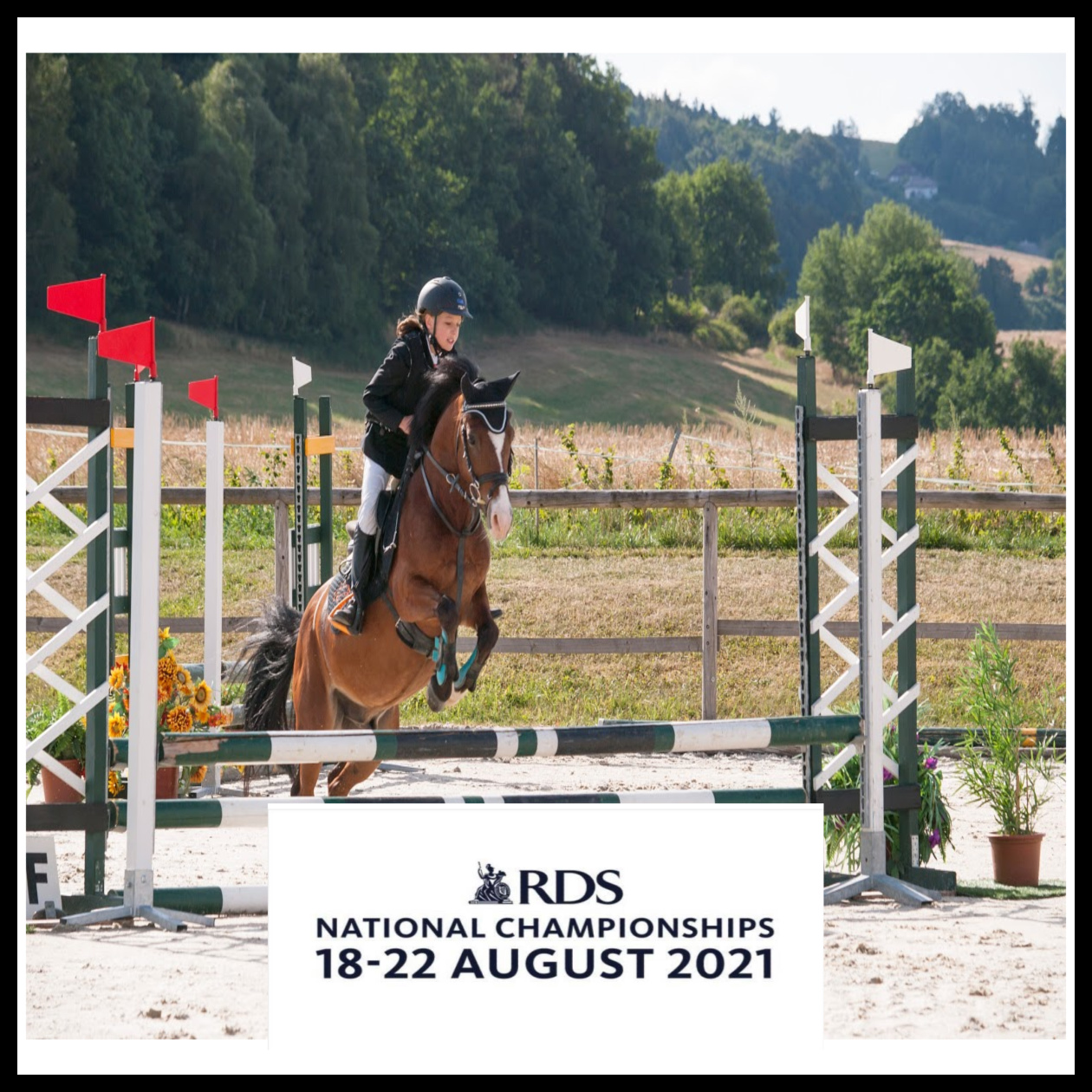 19 Jul

Leinster riders deliver results in the RDS at the Meadows.
Leinster pony, young riders and children on horses continued to book their place to the RDS at the Meadows on Saturday and Sunday
.
In the 138cm division, Conor Brennan and MHS Alaska, took the win when they delivered the only double clear in 40.78. Wexford's Lauren Adams slotted into second with Riot Del Pegulil, when fastest of the four faulters in 37.23. Lauren also took fifth with Dunlewly Redshank, when they crossed the line carrying eight faults in 36.31
.
148cm Kilkenny's Marta Hughes Bravo led the victory lap with HHS Mustang Sally, when she was double clear in 40.45. Fellow Leinster rider, Katie Doyle and Dibidoe took second place when they were clear in 46.71.
148cm 6/7 year oldBest of the Leinster riders in this division was Evie Welton, who took fifth place with Cavanagh Rocky (6yo), clear in 45.73
.
In the young rider division, Dublin's Aisling McGuinness rode to victory in the 1.35/1.40m, when she delivered a double clear with Kilderry Joint Venture, in 40.42. Kildare's Leah Stack took the runner-up position with Perigrosso, when she put in a faultless performance in 41.38. Slotting into third was Wicklow's Ciaran Foley and Kingsborough Verdiva, clear in 41.46.Dublin's Jack Murphy took seventh place in the 1.25/1.30 with Dinard H, when he delivered a triple clear in 45.67
.
Children on HorsesLeading the victory lap in the Children on Horses was Kildare's Mary Fitzgerald, who delivered a clear with La Grand Z, in 33.14. Slotting into second was Kilkenny's Abbie Oakey and Chinnickroodnoot, who was also clear but in the slower time of 36.12.