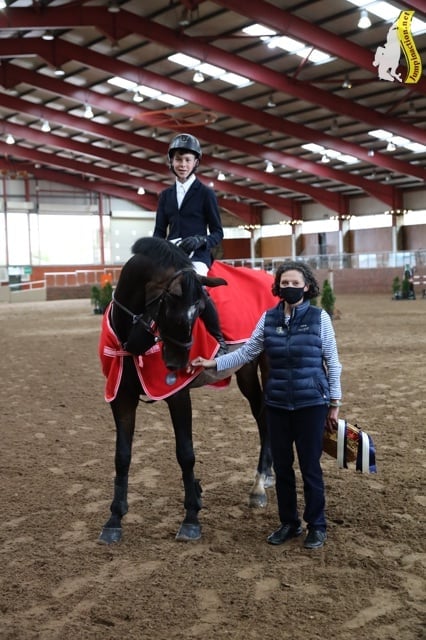 14 Jul

Young riders book their place to the RDS

Leinster young riders booked their place to the RDS at Cavan Equestrian last Sunday.

1.10m-1.15m
Kildare rider Aoibheann Power took the win when triple clear in 30.02. In third place was Claire Kavanagh and Clonagoose Sky Bouncer, clear in 32.51. Meath Rider, Luigi Federico and Eloy slotted into fourth place when clear 32.61, ahead of Dublin rider, Jack Murphy and MHS Oklahoma, clear in 34.64. Luigi Federico and BEC Red Arrow in 35.60.

1.25m-1.30m
Kilkenny's Eoin Brennan and Ninparo, took the win when they delivered a triple clear in 38.48.

1.35-1.40m
Westmeath's Robbie Healy and KMS Clintland took third place, when they came home with all the poles in place in 44.43. Wicklow's Ciaran Foley and Kingsborough Verdiva, was fastest of the four faulters in 35.27

Picture Eoin Brennan photo copy jumpinaction.net