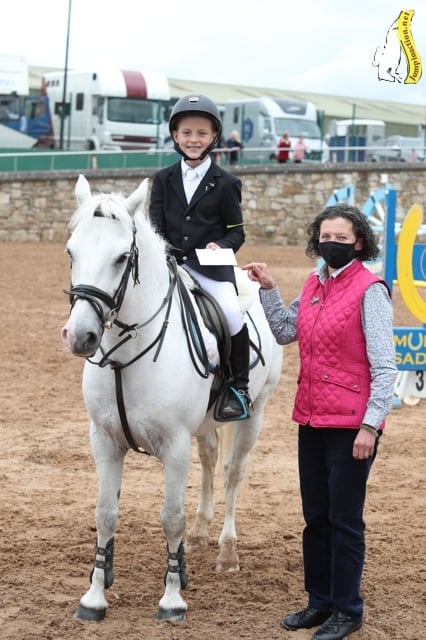 13 Jul

Super performance from pony riders at Cavan

It was a great weekend for Leinster pony riders as a host of them secured their place to the RDS at Cavan last weekend.
128cm
In the 128cm Robbie Sheehan took the win with Hes a Touch of Magic, when triple clear in 31.03. Ted Fagan finished second with Kiltormer Ruby, clear in 35.32. David Brennan and MHS Rebel Pride, took fifth place when clear in 39.43 ahead of Reuben Dunne and Wingland Heloise, clear in 41.18.
138cm
Isobel Sheehan and Bay Times took the runner-up spot when they crossed the line in 37.44 for second. Fellow Kilkenny rider Chloe Hughes Kennedy and Sparkling Boomastastia, took fourth when clear in 41.75, while Lauren Adams and Dunlewey Redshank finished in 7th place when fastest of the four faulters in 38.49.
148cm
Leinster riders took another runner-up spot when Patrick Fleming and Hello Noble Lady, lodged a triple clear in 45.44. ahead of James Brennan and MHS Glow, who also maintained a clean sheet in 47.54. Robin Carey and KFS Budweiser was fastest of the four faulters in 38.45 for sixth.
148cm 6/7 year-oldsBest of the Leinster riders in this division was Robyn Owan and HKS Slaome, who took sixth place, when incurring four faults in 41.95.
Photo credit Jumpinginaction.net picture Robbie Sheehan