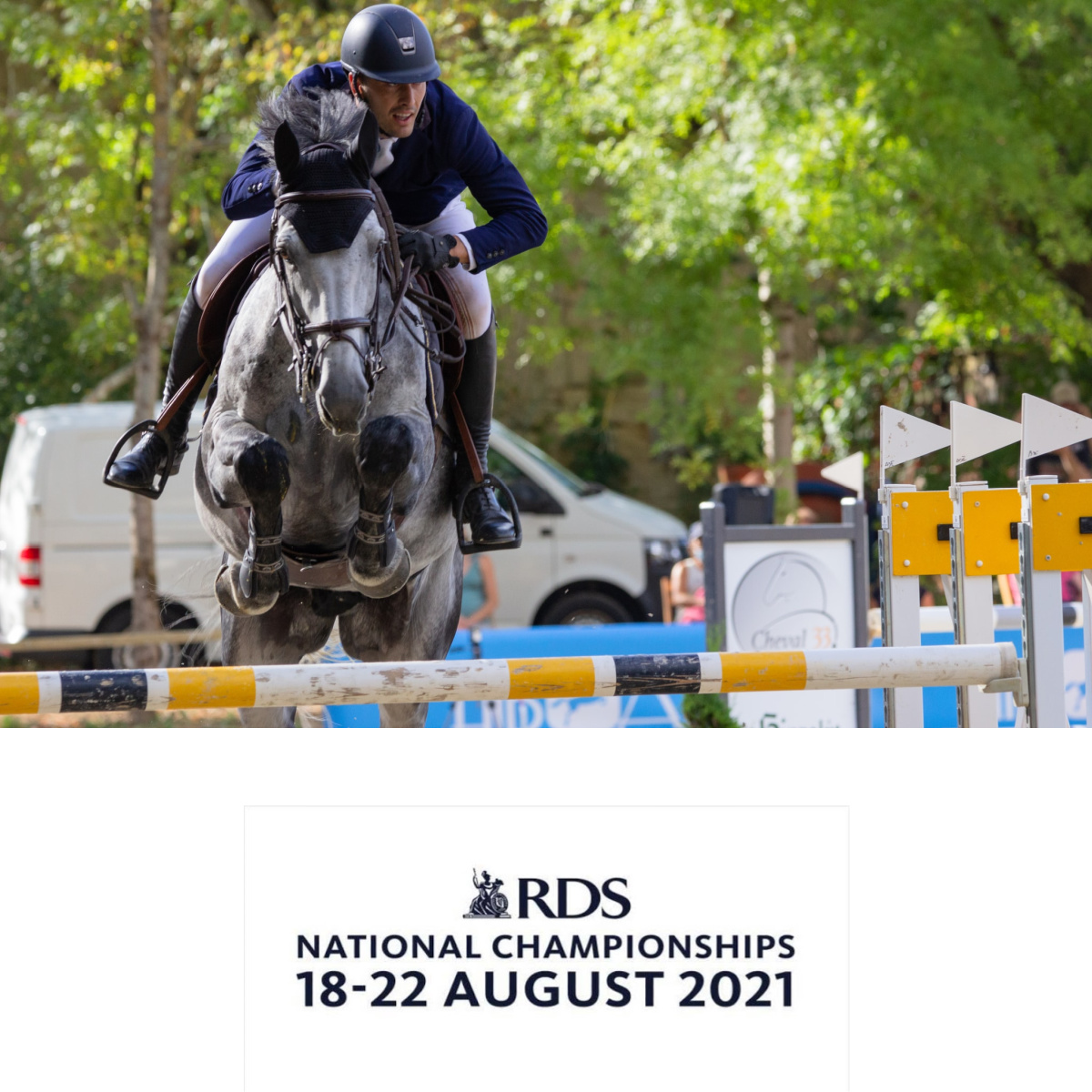 01 Jul

More RDS Places for Leinster Riders

Leinster riders continue to book places to the RDS National Championships at Barnadown yesterday.

▶️In the five-year-olds, Longfords' Oliver Glancy finished in fifth place with Clonterm Obolensky, when they crossed the line clear in 48.95. One place behind was Francis Derwin and Leonardo ( KWPN), who had one on the ground in 40.47. Also carrying four faults was Sophie Richards and Newmarket Patriot in 40.56 for seventh place, ahead of Wexford's Tomas Doyle and Monbeg Conspiracy -ISH, four faults in 43.67. In tenth place was Alex Donohue and Kilcoltrim Krishna, four faults in 44.90, ahead of Dulin rider Abigail Stafford and Cobra D, four faults in 45.60.
▶️6 Year-olds Winner of the 6 year-olds was Meath's Orlaith Cassidy and Whitetree Endeavour when they delivered a double clear in 47.06. Cassidy was chased home by Abigail and BP Fandango, who also kept the poles in place, but in the slower time of 48.46. Dublin's Capt. Charlene Kehoe slotting into third, when clear with DHF Alliance, in 48.91, while Nicholas Butler and Paddy Pepper took fifth place when clear in 49.50. Max O' Reilly Hyland and BP Limitless, accounted for eighth place, when clear in 50.57. Taking 12th place was Seamus Hughes Kennedy and ESI ALI, four faults in 50.47.

▶️7yo Max O' Reilly Hyland emerged victorious in this division when he partnered Aconzina PS to a clear in 40.55. Fellow Leinster rider, Nicholas Bulter took second place when he was also clear with Origi V/H Dingenshof in 44.26. Francis Derwin took another place in the line-up, slotting into third with Florida Springs, four faults in 34.69. Carlow rider, David Moran and Bring Out The Barley had four faults in 40.07 for seventh place ahead of Timmy Brennan and GCS Ita, four faults in 40.45.

▶️8 & 9 YO Meath's Aidan Kileen and Helianthus H led the victory lap in this division, when they answered all the questions in 72.48. In second place was Ger O'Neill and Curro Paco in 74.01, while Wicklow's Brendan Murphy and City delivered a clear round in 74.75. Nicholas Butler and Ladycastle Paco, delivered a clear round in 77.34 for sixth place.
▶️4yoWexford's Aoife Dooley and Grangemill Dreams took third place when awarded a score of 58.50, while in fifth place was David Moran and Max The Outlaw on a score of 52.50. Also on a score of 52.50 was Linda Moloney and Kylemore Big Hero. In eighth place was Andrew Lyons and Kylemore Big Hero on a score of 50.50.