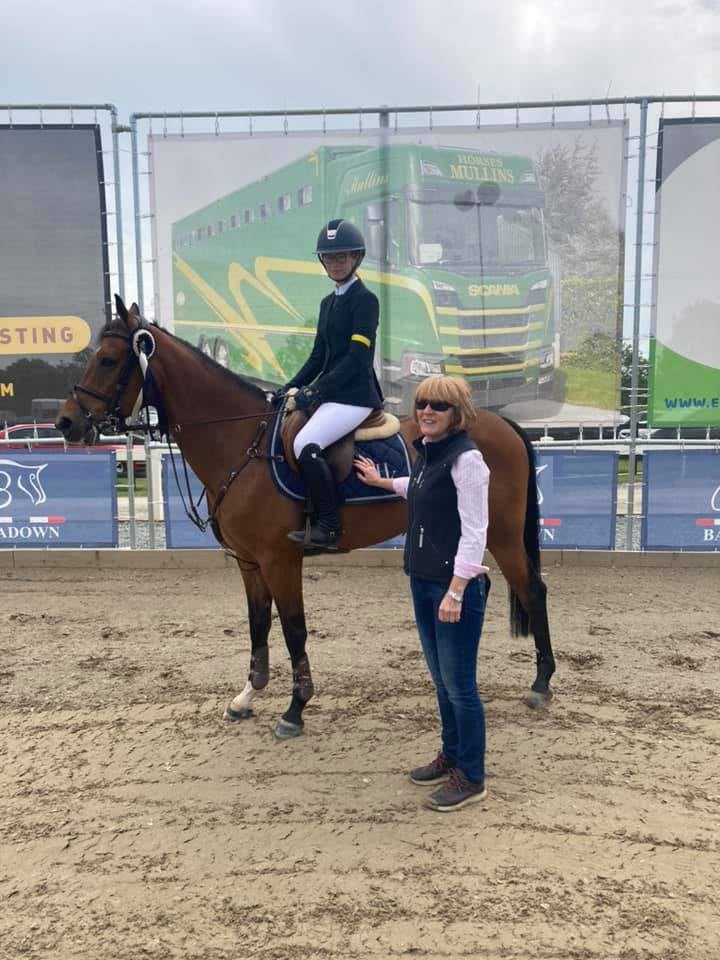 19 Jun

Leinster jnr riders book their place to the RDS

It was a great day for Leinster Junior riders as a host of them secured their tickets to the RDS at Barnadown today (19th June).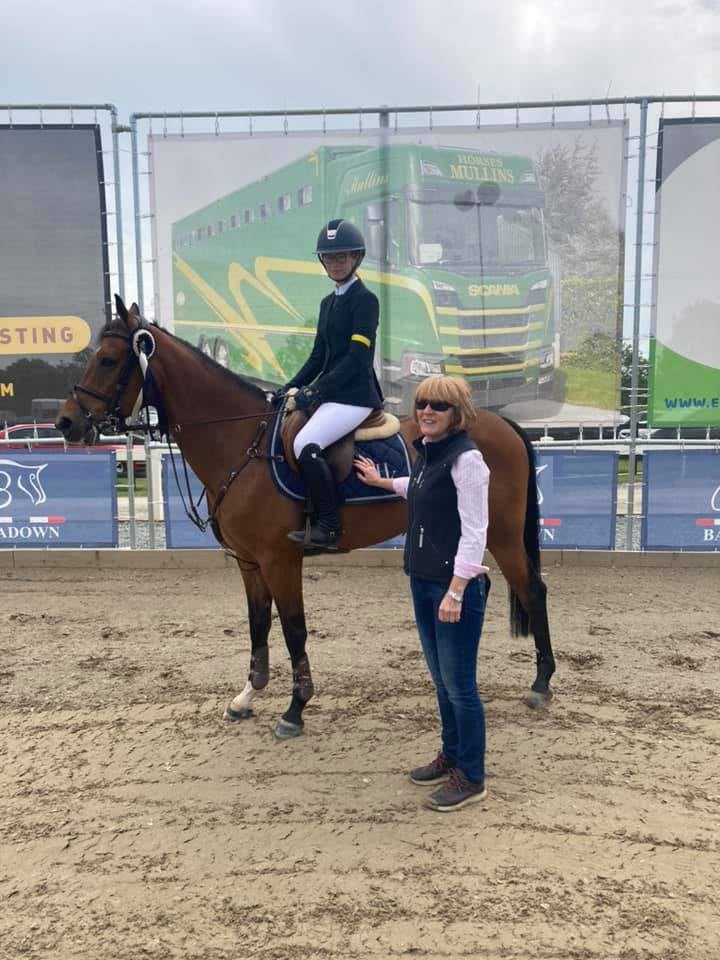 Claiming the runner up spot in the George Mullins Transport sponsored 128cm was Carlow's Ruben Foley and The Silver Legend ,clear in 32.47. The next two placings were filled by Kilkenny riders, as Robbie Sheehan and Ravara Mohawk took third place,when clear in 35.57. Accounting for eventual fourth place was Alice Moloney aboard Is Fearr An Star, clear in 36.67.
In the 138cm division, Leinster riders were in the ribbons, with Wexford's Lauren Adams and Dunlewey Redshank fastest of the four faulters in the second round in 35.66 for eventual fourth, ahead of Chloe Hughes Kennedy and Sparkling Boomastasica in 36.06 for fifth place. Fellow Kilkenny riders, Isobel Sheehan and Bay Times also incurred four faults in the second round in 37.57 for sixth place.
Taking the honours in the 148cm division was Kilkenny's Chloe Hughes Kennedy and Still Got Me, after she delivered a triple clear in 33.54 seconds. A clear triple clear in 34.16 with Rincoola Babog, saw Athlone's James Derwin book his place, when he took the runner-up spot. Emily Moloney secured her place with Castlehill Titan when she crossed the line in 36.39 for fourth place. Slotting into sixth place was Longford's Kiera Mc Grath and Lough Key Camouflage, clear in 37.34
148cm 6 & 7 Yr olds
Best of the Leinster riders in this division was Emily Moloney who delivered a clear in 47.87 with Ballyerk Dun and Dusted, for fourth place. Fellow Kilkenny rider, Robin Carey and Ice Cold Sherry VD Zuuthoeve took fifth place, when they crossed the line in 48.27. A clear from Kildare's Anna White and Tankardstown Dreamer in 49.11 saw her take sixth place.
Picture Chloe Hughes Kennedy. Credit Melvyn Kennedy