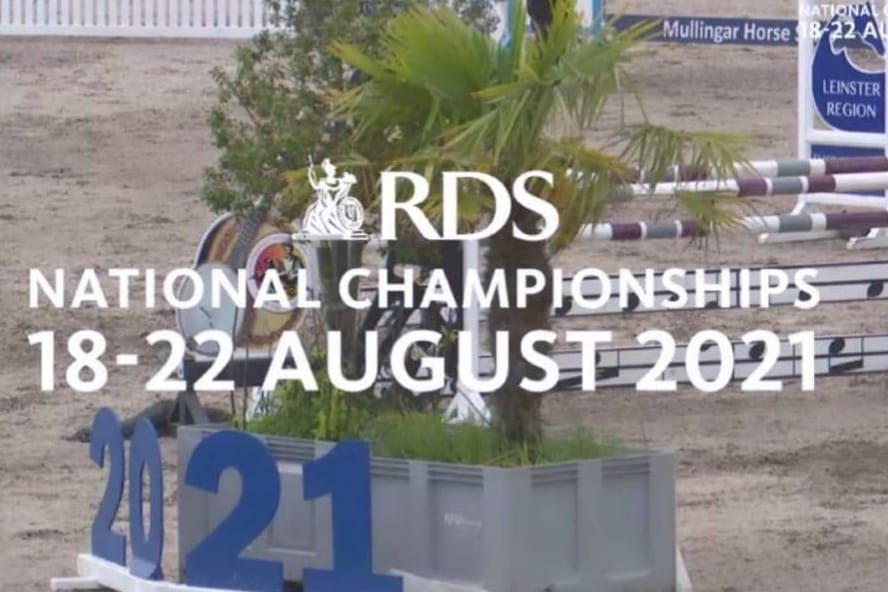 17 Jun

Leinster riders dominate RDS Qualifiers

Leinster will be well represented at the National Championships in the RDS, with a host of riders booking their ticket at Mullingar yesterday (16th June). In the five-year-old three Kilkenny riders took the top placings. Taking the win was Francis Derwin (Jnr) (JU/YR) & Liscarrow Sinatra. Taking a break from his studies, Seamus Hughes Kennedy and (YR) HK Carrera (IHR) took the runner-up place.Third place was filled by Vincent Byrne and Quality-Time Van Het

Heieinde. The Ronan Rothwell owned Boleybawn Evie was partnered into fourth place by Quinn McElhinney, when they answered all the questions in 49.90. Tomas Doyle and the Marti Rudd owned Monbeg Ruby took a ticket, when they delivered a clear in 52.36, ahead of Linda Moloney and Kylemore-Lady, clear in 53.70. Jack Brennan and MHS Everything had one on the ground in a time of 56.26, for 11th place, ahead of Longford's Oliver Glancy and Clonterm Obolensky who recorded eight faults in 58.40.

In the seven-year-old division, the win went to Kilkenny with Jessica Stallard leading the victory lap with DHF Life off when she was double clear in 41.71 seconds.Seamus Hughes Kennedy was back in the ribbons, this time taking third place with the Clare Hughes owned ESI Jet Set, clear in 42.47. Meath's Taylor Cummins finished in fifth place when he kept all the poles in place with CSF Blue Lagoon, in 43.40. Kilkenny's Ger O' Neill had one on the ground with Jaola, in 40.44 for seventh place.

Francis Derwin is proving to be a dominant force on the national circuit and he added to his record when he took the win in the 8 &9 Year-old qualifier. Riding Killerisk Ca Ya, he lodged the winning round of clear in 37.46. A clear from Gerard Clarke and King Lupin in 43.67 secured them sixth place, ahead of Edward Doyle Jnr and Renkun A'Toast, in 43.88. Kilkenny's Grace O'Donnell and Castlefield Miss were fastest of the four faulters in 45.32 for ninth place.

In the four-year-olds. Wicklow's Beth Burton and Ardnore Cooley took the win on a mark of 86.50.Vincent Byrne secured another place when he was awarded 82.50 points with the Tim Brennan owned GCV Venus for third place. Taking third place was Ciaran Moran, who was riding Des & Margarget Jeffares' Ballykelly Mistral De Semilly, on a score of 81. One place behind was Kilkenny's Tholm Keane on Diarmuid J O' Sullivan's Boherdeal Russel on a score of 79.

Kilkenny riders were certainly on form as Adam Carey took the win in the six-year-old decider. Riding his own Luicruz, he delivered the winning round in 42.29. Jack Brennan followed closely behind with MHS Style in 46.89 for second place. Nicholas Bulter and Nala NBS also maintain a clean sheet, in 49.31 for ninth place.