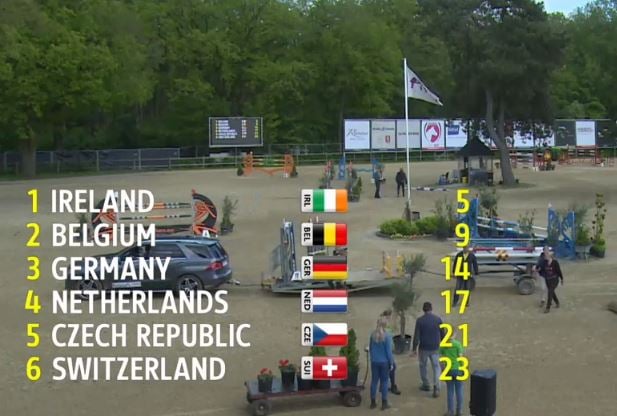 29 May

Dublin rider Caragh Charlton, part of the victorious Irish U18 team at Weirden

A brilliant performance from the Irish U18 (Junior) Show Jumping team of Max Wachman, Ella Quigley, Caragh Charlton and Tom Wachman, managed by James Kernan, saw them claim a superb victory in a hotly-contested Nations Cup today (Saturday) at Wierden in The Netherlands.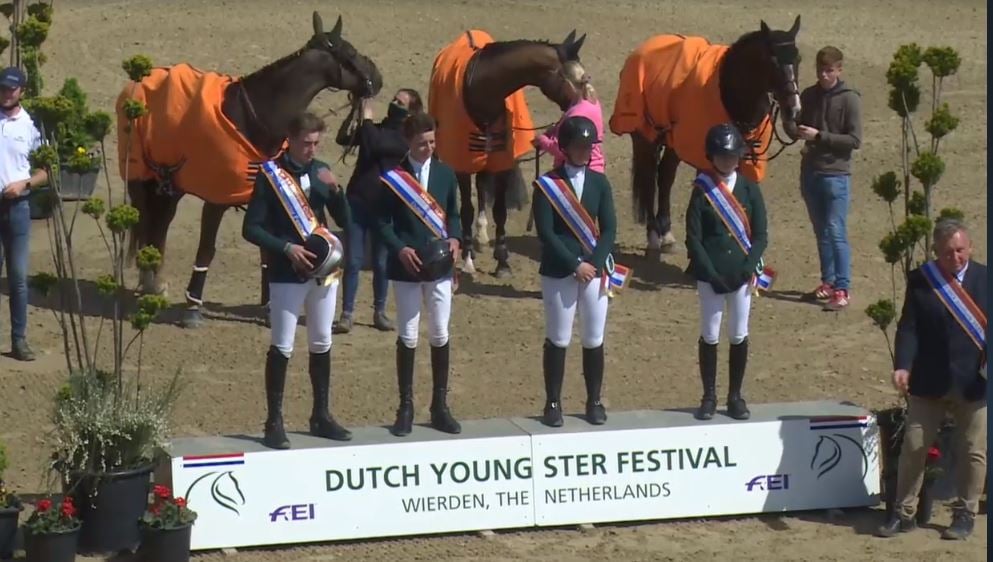 Ireland were in a share of the lead with Belgium at the halfway stage on just a time fault thanks to clear rounds from Max Wachman with Dorette, Caragh Charlton with Galina and just a time fault from Tom Wachman with Atlantic Du Seigneur.
Max Wachman got Ireland off to a perfect start to round two when he completed a double clear round – one of just two riders to do so in the competition. A clear from Ella Quigley with Horinde H then put Ireland into the outright lead and when Cara Charlton lowered just a single fence when second last to go, Ireland could not be beaten. Ireland finished on a two round total of five faults to finish a fence ahead of Belgium in second while Germany finished third of the 11 teams that took part.