18 Sep

Glencarraig Lady Leader Board after Coilog 3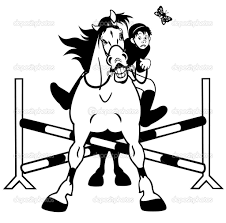 | | | | | | | | | | | | | | | | | | | | | |
| --- | --- | --- | --- | --- | --- | --- | --- | --- | --- | --- | --- | --- | --- | --- | --- | --- | --- | --- | --- | --- |
| Under 9 years | 200 pts to Q | | | | | | | | | | | | | | | | | | | |
| | | | | | | | | | | | | | | | | | | | | |
| Ballyburden Baby | Mark Byrne | u9 | Q | 250 | | 10 | 40 | | 50 | 50 | | | | 50 | | 50 | | | | |
| Ballyknochan Tinkerbell | Donnacha Burns | u9 | Q | 240 | 50 | 50 | | | 50 | 40 | | | | 50 | | | | | | |
| Breakfast Toast Coco | Max Doran | u9 | Q | 240 | 50 | 40 | 50 | | 50 | 50 | | | | | | | | | | |
| Killeeany Limited Edition | Chloe Dunne | u9 | Q | 230 | 40 | 50 | 50 | | 40 | 50 | | | | | | | | | | |
| Kilmoylan Joey | Mark Byrne | u9 | Q | 290 | | 40 | 50 | | 50 | 50 | | | | 50 | | 50 | | | | |
| Lenamore Jump for Joy | Emily McCarthy | un 9 | Q | 220 | 30 | 40 | 50 | | 50 | 50 | | | | | | | | | | |
| Little Dolly | Isabella Bates | Un9 | Q | 200 | | 50 | 50 | | 50 | 50 | | | | | | | | | | |
| Little Tatyo | Anna Moloney | un 9 | Q | 200 | | 40 | 50 | | 50 | 50 | | | | 50 | | | | | | |
| Lotso | Lucy Kent | un 9 | Q | 250 | 50 | 50 | 50 | | 50 | 50 | | | | | | | | | | |
| Midnight Sky | Grainne Keogh | un 9 | Q | 200 | | 50 | 50 | | 50 | 50 | | | | | | | | | | |
| Monserrete Seamist | Donnacha Burns | un 9 | Q | 200 | 50 | 50 | 50 | | 50 | | | | | | | | | | | |
| Sunshine Sheltie | Michael Dunne | un 9 | Q | 240 | 50 | 50 | 50 | | 50 | 40 | | | | | | | | | | |
| Vladimir | Grainne Keogh | un 9 | Q | 240 | 40 | 50 | 50 | | 50 | 50 | | | | | | | | | | |
| Horrizon Star | Blanthaid Murphy | un 9 | Q | 220 | 30 | | 50 | | 50 | 40 | | 50 | | | | | | | | |
| Angel | Hannah Rose Roche | un 9 | q | 200 | | | | | 50 | 50 | 50 | | | 50 | | | | | | |
| Windale Honey Bee | Jack Hargaden | un 9 | q | 200 | | | 50 | | | 50 | 50 | 50 | | | | | | | | |
| Woodpark Raphael | Caoimh Murphy | u9 | Q | 240 | 40 | | 50 | | 50 | 50 | | 50 | | | | | | | | |
| Deeper Shade | Reuben Dunne | u9 | Q | 280 | 50 | 30 | 50 | | 50 | 50 | | | | | | 50 | | | | |
| Mysterix | Kate Moore | u9 | Q | 200 | 50 | | | | | 50 | | 50 | | | | 50 | | | | |
| Swift | Rachel Shehan | u9 | Q | 230 | | 40 | 50 | | 50 | 40 | | | | | | 50 | | | | |
| | | | | | | | | | | | | | | | | | | | | |
| | | | | | | | | | | | | | | | | | | | | |
| Cuffstown Queen | Rachel Stack | | | 190 | | 50 | | | 40 | 50 | | | | | | 50 | | | | |
| Cappachino | Claire Nestor | | | 50 | | | | | | | | | | | | 50 | | | | |
| Archer | Louis Daisy Dalton | | | 190 | | 40 | | | 50 | | | | | 50 | | 50 | | | | |
| Ballymore Finn Bob | Charolette Butler | | | 150 | 50 | | | | | | | 50 | | | | 50 | | | | |
| Cabra shooting star | Susan Brannigan | | | 90 | | | | | 50 | 40 | | | | | | | | | | |
| Knocklock Kit Kat | Emily Pagan | | | 100 | | | | | | 50 | | | | 50 | | | | | | |
| McKay | Tommy Moloney | | | 180 | | 50 | 40 | | 40 | 50 | | | | | | | | | | |
| Sandyhill Oscar | Tommy Moloney | | | 150 | | 50 | | | | 50 | | | | 50 | | | | | | |
| Trigger Vanglorious | Blanthaid Murphy | | | 100 | | | 50 | | 50 | | | | | | | | | | | |
| | | | | | | | | | | | | | | | | | | | | |
| | | | | | | | | | | | | | | | | | | | | |
| Annamore Little One | Orla Cleary | | | 50 | 50 | | | | | | | | | | | | | | | |
| Ballyduff Paddy | Fiona White | | | 50 | | | | | | 50 | | | | | | | | | | |
| Blaenpentre Patrick | Bridie O'Looney | | | 30 | | | 30 | | | | | | | | | | | | | |
| Brookvale Royal Consort | Alice Steele | | | 10 | | | 10 | | | | | | | | | | | | | |
| Brookwater Actionman | Lucy Kent | | | 40 | | | | | 40 | | | | | | | | | | | |
| Big Boy Bubble Gum | Caidin Corblly | | | 50 | | | | | | | | | | | | 50 | | | | |
| Dancing Crystal | Annie Hughes Kennedy | | | 40 | | 40 | | | | | | | | | | | | | | |
| Dewisant Logan | Sarah Ryan Delaney | | | 50 | | | | | 50 | | | | | | | | | | | |
| Ganaway Breeze | Max Doran | | | 40 | 40 | | | | | | | | | | | | | | | |
| Glasmullin Tristin | Ryan O Neill | | | 50 | 50 | | | | | | | | | | | | | | | |
| Kilcoran Carlos | Karl Thompson | | | 50 | | | | | 50 | | | | | | | | | | | |
| Kilmacomma Josie | Luke Thompson | | | 50 | | | | | 50 | | | | | | | | | | | |
| Kilmoylan Jaffa | Katie McCarville | | | 50 | 50 | | | | | | | | | | | | | | | |
| Lianiafanfawr Bryan | Alagail Byrne | | | 50 | | | | | | 50 | | | | | | | | | | |
| Little Miss Sassie | Amelia Fitzgerald Whelan | | | 50 | | | 50 | | | | | | | | | | | | | |
| Little Dolly | Isabelle Bates | | | 30 | | | | | | | 30 | | | | | | | | | |
| Mind your biscuits | Allana Hawkins | | | 30 | 30 | | | | | | | | | | | | | | | |
| My brown eye girl | Rachel Sheehan | | | 50 | 800 | | | | 50 | | | | | | | | | | | |
| Northern Lad | Lauren Blake | | | 50 | | | | | | 50 | | | | | | | | | | |
| Riverside Goldielocks | Lucia Keane | | | 50 | | | 50 | | | | | | | | | | | | | |
| Sabrina | Max Galway | | | 60 | 10 | | | | | 50 | | | | | | | | | | |
| SHL Little Rocket | Ellen Cash | | | 20 | | 20 | | | | | | | | | | | | | | |
| Sparkling in the Rain | Claudia O Neill | | | 50 | 50 | | | | | | | | | | | | | | | |
| Star Cedar | Ronan Duffy | | | 50 | 50 | | | | | | | | | | | | | | | |
| The Woo | Ava O'Neill | | | 80 | | 40 | | | 40 | | | | | | | | | | | |
| Twinkle Star Cedar | Ronan Duffy | | | 50 | 50 | | | | | | | | | | | | | | | |
| Victoria Plum | Charlotte Jane Ryan | | | 90 | | | | | 50 | 40 | | | | | | | | | | |
| | | | | Total | Coilog | Inistogue | Mullingar | Wexford | Dunamaggin | Warrington | Butterfly Farm | Coilog 2 | Coilog 3 | Warrington 2 | Broadmeadows | Coilog 3 | Riverlodge | | | |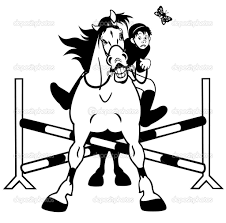 | | | | | | | | | | | | | | | | | | | | | | | | | | | | | | | | | | | | | | | | | | | | | | | | | | | | | | | | | | | | | | | | | | | | | | | | | | | | | | | | | | | | | | |
| --- | --- | --- | --- | --- | --- | --- | --- | --- | --- | --- | --- | --- | --- | --- | --- | --- | --- | --- | --- | --- | --- | --- | --- | --- | --- | --- | --- | --- | --- | --- | --- | --- | --- | --- | --- | --- | --- | --- | --- | --- | --- | --- | --- | --- | --- | --- | --- | --- | --- | --- | --- | --- | --- | --- | --- | --- | --- | --- | --- | --- | --- | --- | --- | --- | --- | --- | --- | --- | --- | --- | --- | --- | --- | --- | --- | --- | --- | --- | --- | --- | --- | --- | --- | --- | --- |
| | Under 11 years | 200 points to Q | Age un 11 | | | | | | | | | | | | | | | | | | | | | | | | | | | | | | | | | | | | | | | | | | | | | | | | | | | | | | | | | | | | | | | | | | | | | | | | | | | | | | | | | | |
| | | | | | | | | | | | | | | | | | | | | | | | | | | | | | | | | | | | | | | | | | | | | | | | | | | | | | | | | | | | | | | | | | | | | | | | | | | | | | | | | | | | | | |
| | Waydown Sunflower | Lucy Murphy | u 11 | Q | 200 | 50 | 50 | 50 | | | 50 | | | | | | | | | | | | | | | | | | | | | | | | | | | | | | | | | | | | | | | | | | | | | | | | | | | | | | | | | | | | | | | | | | | | | | | | | | |
| | Knockbawn Lady | Niamh Wafer | u11 | Q | 200 | 50 | | | | 50 | 50 | 50 | | | | | | | | | | | | | | | | | | | | | | | | | | | | | | | | | | | | | | | | | | | | | | | | | | | | | | | | | | | | | | | | | | | | | | | | | |
| | Lisarulla Cloudy | Emily Wafer | u11 | Q | 200 | 50 | | | | 50 | 50 | 50 | | | | | | | | | | | | | | | | | | | | | | | | | | | | | | | | | | | | | | | | | | | | | | | | | | | | | | | | | | | | | | | | | | | | | | | | | |
| | Beyond Pecision | Lucy McCarthy | u11 | Q | 200 | 50 | | 50 | | 50 | | | 50 | | | | | | | | | | | | | | | | | | | | | | | | | | | | | | | | | | | | | | | | | | | | | | | | | | | | | | | | | | | | | | | | | | | | | | | | |
| | Bobby jo | David Kent | u11 | Q | 200 | | | | | 50 | 50 | | | | 50 | | 50 | | | | | | | | | | | | | | | | | | | | | | | | | | | | | | | | | | | | | | | | | | | | | | | | | | | | | | | | | | | | | | | | | | | | |
| | My Brown Eye Girl | Sophie Sheehan | u11 | Q | 240 | 40 | | 50 | | 50 | 50 | | | | | | 50 | | | | | | | | | | | | | | | | | | | | | | | | | | | | | | | | | | | | | | | | | | | | | | | | | | | | | | | | | | | | | | | | | | | | |
| | | | | | | | | | | | | | | | | | | | | | | | | | | | | | | | | | | | | | | | | | | | | | | | | | | | | | | | | | | | | | | | | | | | | | | | | | | | | | | | | | | | | | |
| | Bluestone Girl | Jack Murphy | | | 140 | 40 | | | | | 50 | 50 | | | | | | | | | | | | | | | | | | | | | | | | | | | | | | | | | | | | | | | | | | | | | | | | | | | | | | | | | | | | | | | | | | | | | | | | | |
| | Cappucino | Claire Nestor | | | 150 | | 50 | | | | 50 | | | | | | 50 | | | | | | | | | | | | | | | | | | | | | | | | | | | | | | | | | | | | | | | | | | | | | | | | | | | | | | | | | | | | | | | | | | | | |
| | Garrydruig Ziggy | Jack Murphy | | | 150 | 50 | | | | | 50 | 50 | | | | | | | | | | | | | | | | | | | | | | | | | | | | | | | | | | | | | | | | | | | | | | | | | | | | | | | | | | | | | | | | | | | | | | | | | |
| | Horrizon Star | Blanath Murphy | | | 100 | | | | | | 50 | | 50 | | | | | | | | | | | | | | | | | | | | | | | | | | | | | | | | | | | | | | | | | | | | | | | | | | | | | | | | | | | | | | | | | | | | | | | | |
| | Jayee | Brona Keane | | | 140 | | | | | | | | 50 | | 50 | | 40 | | | | | | | | | | | | | | | | | | | | | | | | | | | | | | | | | | | | | | | | | | | | | | | | | | | | | | | | | | | | | | | | | | | | |
| | Kilmoylan Joey | Mark Byrne | | | 100 | | | | | 50 | 50 | | | | | | | | | | | | | | | | | | | | | | | | | | | | | | | | | | | | | | | | | | | | | | | | | | | | | | | | | | | | | | | | | | | | | | | | | | |
| | Little Dolly | Isobel Bates | | | 160 | 10 | | | | 50 | 50 | 50 | | | | | | | | | | | | | | | | | | | | | | | | | | | | | | | | | | | | | | | | | | | | | | | | | | | | | | | | | | | | | | | | | | | | | | | | | |
| | Lotto | David Kent | | | 180 | | | 40 | | 50 | 50 | | | | 40 | | | | | | | | | | | | | | | | | | | | | | | | | | | | | | | | | | | | | | | | | | | | | | | | | | | | | | | | | | | | | | | | | | | | | | |
| | Muskery Crusadder | Jayden Duffy | | | 150 | 50 | | | | | | 50 | | | | | 50 | | | | | | | | | | | | | | | | | | | | | | | | | | | | | | | | | | | | | | | | | | | | | | | | | | | | | | | | | | | | | | | | | | | | |
| | Northern Lad | Lauren Blake | | | 130 | 40 | | 40 | | | 50 | | | | | | | | | | | | | | | | | | | | | | | | | | | | | | | | | | | | | | | | | | | | | | | | | | | | | | | | | | | | | | | | | | | | | | | | | | |
| | Sunshine Shelshe | Michael Dunne | | | 100 | 50 | | | | | 50 | | | | | | | | | | | | | | | | | | | | | | | | | | | | | | | | | | | | | | | | | | | | | | | | | | | | | | | | | | | | | | | | | | | | | | | | | | 0 |
| | Peaches | Sinead McGrath | | | 90 | 10 | | | | | 50 | | | | | | 30 | | | | | | | | | | | | | | | | | | | | | | | | | | | | | | | | | | | | | | | | | | | | | | | | | | | | | | | | | | | | | | | | | | | | |
| | Parcglass Magifico | Michael Dunne | | | 100 | 50 | | | | | | | | | | | 50 | | | | | | | | | | | | | | | | | | | | | | | | | | | | | | | | | | | | | | | | | | | | | | | | | | | | | | | | | | | | | | | | | | | | |
| | Picklespride Country Pride | Sinead McGrath | | | 130 | 30 | | | | | 50 | | | | | | 50 | | | | | | | | | | | | | | | | | | | | | | | | | | | | | | | | | | | | | | | | | | | | | | | | | | | | | | | | | | | | | | | | | | | | |
| | | | | | | | | | | | | | | | | | | | | | | | | | | | | | | | | | | | | | | | | | | | | | | | | | | | | | | | | | | | | | | | | | | | | | | | | | | | | | | | | | | | | | |
| | | | | | | | | | | | | | | | | | | | | | | | | | | | | | | | | | | | | | | | | | | | | | | | | | | | | | | | | | | | | | | | | | | | | | | | | | | | | | | | | | | | | | |
| | Ballyburben Baby | Mark Byrne | | | 50 | | | | | | 50 | | | | | | | | | | | | | | | | | | | | | | | | | | | | | | | | | | | | | | | | | | | | | | | | | | | | | | | | | | | | | | | | | | | | | | | | | | |
| | Ballyfree Tiger Lilly | Sienna Donnelly | | | 40 | | | 40 | | | | | | | | | | | | | | | | | | | | | | | | | | | | | | | | | | | | | | | | | | | | | | | | | | | | | | | | | | | | | | | | | | | | | | | | | | | | | |
| | Ballyknocken Tinkerbbell | Donnache Burn | | | 50 | | | | | 50 | | | | | | | | | | | | | | | | | | | | | | | | | | | | | | | | | | | | | | | | | | | | | | | | | | | | | | | | | | | | | | | | | | | | | | | | | | | |
| | BBS Primrose Yellow | Louis Masterson | | | 90 | | | 50 | | | 40 | | | | | | | | | | | | | | | | | | | | | | | | | | | | | | | | | | | | | | | | | | | | | | | | | | | | | | | | | | | | | | | | | | | | | | | | | | |
| | Blue Star Quest | Cayleigh Collins | | | 50 | | | 50 | | | | | | | | | | | | | | | | | | | | | | | | | | | | | | | | | | | | | | | | | | | | | | | | | | | | | | | | | | | | | | | | | | | | | | | | | | | | | |
| | Breakfast Toast Coco | Max Doran | | | 50 | | | | | | 50 | | | | | | | | | | | | | | | | | | | | | | | | | | | | | | | | | | | | | | | | | | | | | | | | | | | | | | | | | | | | | | | | | | | | | | | | | | |
| | Bubblegum Bouncer | Francesca Williams Wenster | | | 40 | | | 40 | | | | | | | | | | | | | | | | | | | | | | | | | | | | | | | | | | | | | | | | | | | | | | | | | | | | | | | | | | | | | | | | | | | | | | | | | | | | | |
| | Ballyduff Paddy | Fionn White | | | 40 | | | | | | | | | | | | 40 | | | | | | | | | | | | | | | | | | | | | | | | | | | | | | | | | | | | | | | | | | | | | | | | | | | | | | | | | | | | | | | | | | | | |
| | Big Guy Bubble Gum | Caidin Corblly | | | 40 | | | | | | | | | | | | 40 | | | | | | | | | | | | | | | | | | | | | | | | | | | | | | | | | | | | | | | | | | | | | | | | | | | | | | | | | | | | | | | | | | | | |
| | Cartier Toffee Pop | Abigail Byrne | | | 10 | 10 | | | | | | | | | | | | | | | | | | | | | | | | | | | | | | | | | | | | | | | | | | | | | | | | | | | | | | | | | | | | | | | | | | | | | | | | | | | | | | | |
| | Cree Splash | Holly Halford | | | 50 | 50 | | | | | | | | | | | | | | | | | | | | | | | | | | | | | | | | | | | | | | | | | | | | | | | | | | | | | | | | | | | | | | | | | | | | | | | | | | | | | | | |
| | Carraig Dun | Alexandra Butler | | | 40 | 40 | | | | | | | | | | | 50 | | | | | | | | | | | | | | | | | | | | | | | | | | | | | | | | | | | | | | | | | | | | | | | | | | | | | | | | | | | | | | | | | | | | |
| | Cratloe Tommy | Max Galway | | | 40 | 40 | | | | | | | | | | | | | | | | | | | | | | | | | | | | | | | | | | | | | | | | | | | | | | | | | | | | | | | | | | | | | | | | | | | | | | | | | | | | | | | |
| | Charlie's Pride | Sopie Mae Kerin | | | 50 | | | 50 | | | | | | | | | | | | | | | | | | | | | | | | | | | | | | | | | | | | | | | | | | | | | | | | | | | | | | | | | | | | | | | | | | | | | | | | | | | | | |
| | Deep Shade | Ruben Dunne | | | 50 | | | | | | 50 | | | | | | | | | | | | | | | | | | | | | | | | | | | | | | | | | | | | | | | | | | | | | | | | | | | | | | | | | | | | | | | | | | | | | | | | | | |
| | Dewisant Logan | Sarah Ryan Delaney | | | 50 | | | | | 50 | | | | | | | | | | | | | | | | | | | | | | | | | | | | | | | | | | | | | | | | | | | | | | | | | | | | | | | | | | | | | | | | | | | | | | | | | | | |
| | Dun Dazzled Dream | Nano Creighton | | | 50 | 50 | | | | | | | | | | | | | | | | | | | | | | | | | | | | | | | | | | | | | | | | | | | | | | | | | | | | | | | | | | | | | | | | | | | | | | | | | | | | | | | |
| | Fabulous Feet | Joe Widger | | | 50 | | | | | 50 | | | | | | | | | | | | | | | | | | | | | | | | | | | | | | | | | | | | | | | | | | | | | | | | | | | | | | | | | | | | | | | | | | | | | | | | | | | |
| | Goldies Best | Honor Daly | | | 50 | 50 | | | | | | | | | | | | | | | | | | | | | | | | | | | | | | | | | | | | | | | | | | | | | | | | | | | | | | | | | | | | | | | | | | | | | | | | | | | | | | | |
| | Gleninag Inis Dom | Annie Hynes | | | 50 | | | 50 | | | | | | | | | | | | | | | | | | | | | | | | | | | | | | | | | | | | | | | | | | | | | | | | | | | | | | | | | | | | | | | | | | | | | | | | | | | | | |
| | Kilmoylan Jaffa | Katie McCarville | | | 40 | 40 | | | | | | | | | | | | | | | | | | | | | | | | | | | | | | | | | | | | | | | | | | | | | | | | | | | | | | | | | | | | | | | | | | | | | | | | | | | | | | | |
| | Knockmarshall Blackie | Evan Carr | | | 40 | | | 40 | | | | | | | | | | | | | | | | | | | | | | | | | | | | | | | | | | | | | | | | | | | | | | | | | | | | | | | | | | | | | | | | | | | | | | | | | | | | | |
| | Lanner Eye | Harriet Brady | | | 40 | | | 40 | | | | | | | | | | | | | | | | | | | | | | | | | | | | | | | | | | | | | | | | | | | | | | | | | | | | | | | | | | | | | | | | | | | | | | | | | | | | | |
| | Little Lady | Yulia Di Nardi maher | | | | | | | | | | | | | | | | | | | | | | | | | | | | | | | | | | | | | | | | | | | | | | | | | | | | | | | | | | | | | | | | | | | | | | | | | | | | | | | | | | | |
| | Linafanfawr | Agigale Byrne | | | 40 | | | | | | 40 | | | | | | | | | | | | | | | | | | | | | | | | | | | | | | | | | | | | | | | | | | | | | | | | | | | | | | | | | | | | | | | | | | | | | | | | | | |
| | Lotso | David Kent | | | 50 | | | | | | | | | | | | 50 | | | | | | | | | | | | | | | | | | | | | | | | | | | | | | | | | | | | | | | | | | | | | | | | | | | | | | | | | | | | | | | | | | | | |
| | Lantine Tulip | Oisin Goff | | | 40 | | | | | | | 40 | | | | | | | | | | | | | | | | | | | | | | | | | | | | | | | | | | | | | | | | | | | | | | | | | | | | | | | | | | | | | | | | | | | | | | | | | |
| | Mysterix | Kate Moore | | | 50 | | | | | | 50 | | | | | | | | | | | | | | | | | | | | | | | | | | | | | | | | | | | | | | | | | | | | | | | | | | | | | | | | | | | | | | | | | | | | | | | | | | |
| | Mary Rose | Alice Curley | | | 50 | 50 | | | | | | | | | | | | | | | | | | | | | | | | | | | | | | | | | | | | | | | | | | | | | | | | | | | | | | | | | | | | | | | | | | | | | | | | | | | | | | | |
| | Quinspool skye | Lucy Donnelly | | | 10 | 10 | | | | | | | | | | | | | | | | | | | | | | | | | | | | | | | | | | | | | | | | | | | | | | | | | | | | | | | | | | | | | | | | | | | | | | | | | | | | | | | |
| | Red Hot Patootie | Meabh Doyle | | | 50 | | | | | | 50 | | | | | | | | | | | | | | | | | | | | | | | | | | | | | | | | | | | | | | | | | | | | | | | | | | | | | | | | | | | | | | | | | | | | | | | | | | |
| | Riverdale Buzz | Ruby Mullins | | | 50 | | | | | | 50 | | | | | | | | | | | | | | | | | | | | | | | | | | | | | | | | | | | | | | | | | | | | | | | | | | | | | | | | | | | | | | | | | | | | | | | | | | |
| | Rookery Fitz | Patrick Byrne | | | 50 | 50 | | | | | | | | | | | | | | | | | | | | | | | | | | | | | | | | | | | | | | | | | | | | | | | | | | | | | | | | | | | | | | | | | | | | | | | | | | | | | | | |
| | Riverside Goldielocks | Lucia Keane | | | 50 | | | | | 50 | | | | | | | | | | | | | | | | | | | | | | | | | | | | | | | | | | | | | | | | | | | | | | | | | | | | | | | | | | | | | | | | | | | | | | | | | | | |
| | Ravensdale Rossi | Ellie Rogan | | | 50 | 50 | | | | | | | | | | | | | | | | | | | | | | | | | | | | | | | | | | | | | | | | | | | | | | | | | | | | | | | | | | | | | | | | | | | | | | | | | | | | | | | |
| | Sebrina | Max Galway | | | 50 | | | | | | 50 | | | | | | | | | | | | | | | | | | | | | | | | | | | | | | | | | | | | | | | | | | | | | | | | | | | | | | | | | | | | | | | | | | | | | | | | | | |
| | Smoker | Sarah O'Dwyer | | | 50 | | | 50 | | | | | | | | | | | | | | | | | | | | | | | | | | | | | | | | | | | | | | | | | | | | | | | | | | | | | | | | | | | | | | | | | | | | | | | | | | | | | |
| | Shin a Will | Jayden Duffy | | | 50 | 50 | | | | | | | | | | | | | | | | | | | | | | | | | | | | | | | | | | | | | | | | | | | | | | | | | | | | | | | | | | | | | | | | | | | | | | | | | | | | | | | |
| | Swift | Rachel Sheehan | | | 10 | 10 | | | | | 10 | | | | | | | | | | | | | | | | | | | | | | | | | | | | | | | | | | | | | | | | | | | | | | | | | | | | | | | | | | | | | | | | | | | | | | | | | | |
| | Tellynau Jamilla | Fia Mai guinan | | | 50 | | | 50 | | | | | | | | | | | | | | | | | | | | | | | | | | | | | | | | | | | | | | | | | | | | | | | | | | | | | | | | | | | | | | | | | | | | | | | | | | | | | |
| | Trendy Taz | Grace Carr | | | 50 | | | 50 | | | | | | | | | | | | | | | | | | | | | | | | | | | | | | | | | | | | | | | | | | | | | | | | | | | | | | | | | | | | | | | | | | | | | | | | | | | | | |
| | Trudder Stud Bubbles | Jayden Duffy | | | 40 | | | | | | | 40 | | | | | 50 | | | | | | | | | | | | | | | | | | | | | | | | | | | | | | | | | | | | | | | | | | | | | | | | | | | | | | | | | | | | | | | | | | | | |
| | Western Gale | Alice Hartford | | | 90 | 50 | | | | | | | | | | | | | | | | | | | | | | | | | | | | | | | | | | | | | | | | | | | | | | | | | | | | | | | | | | | | | | | | | | | | | | | | | | | | | | | |
| u9 | Woodpark Raphael | Caoimh Murphy | | | 160 | | 40 | 50 | | | 40 | | 30 | | | | | | | | | | | | | | | | | | | | | | | | | | | | | | | | | | | | | | | | | | | | | | | | | | | | | | | | | | | | | | | | | | | | | | | | |
| | | | | | Total | Inistogue | Coilog | Mullingar | Wexford | Dunamaggin | Warrington | Butterfly Farm | Coilog 2 | Coilog 3 | Warrington 2 | Broadmeadows | Coilog 3 | Riverlodge | | | | | | | | | | | | | | | | | | | | | | | | | | | | | | | | | | | | | | | | | | | | | | | | | | | | | | | | | | | | | | | | | | | |
other Qualifying shows
Broadmeadows this Sun 20th
Wexford equestrian – Saturday 19th
Butterfly Farm Sun 20th
Riverlodge on Sat 25th(must declare and enter on line immediately after the class if you gain your 200 points
All riders start with "0" points and will jump in drawn order.

Wishing you all the very best of luck in the final and enjoy the day. Cheer on your news friends and may the best pony and rider on the day win.
Qualifying is a great success and please enjoy the class.
Rosette and Medal for all competitors in both Finals.
Under 9 years and Under 11 years Final 2020
Trophy, medal, rosette, carnation, sash and rug to the Winners
Trophy, medal, rosette, carnation, and rug to the 2nd-6th
All other Qualifying combinations will receive a medal and rosette
Best Turned Out in the class will receive a trophy and sash.
Parents, please send me photos of your riders if you wish them to go up on the Leinster Region of Showjumping Website email: [email protected]