03 Aug

Fantastic Finals for the Glencarraig Lady riders

A very big thank you to Felicity and Maurice Cousins who ran the Glencarraig Lady Final in aid of the Special Needs Daycare service at St Raphael's Celbridge(Roan Dale Unit) Maureen Doyle and Maureen Bagnall sponsor this League each year. Lastly thank you to all the shows who ran a leg of the GLL League this season and to the people who help in anyother way.
Kate Boland on Garraighdruigh Ringo Star winner of under 9 years GLL at Barnadown
What an amazing bunch of riders and ponies. A pole here or there was the only differance between the competitors in this class.
Lots of Family cheer for the riders as they cheered them on to victory in the Under 9 and under 11 years section of the class which was kindly hosted by Felicity and Maurice Cousins in Barnadown.
Aoifa, one of the resident judges in Barnadown worked hard to encourage the riders during the competition and was sometimes carried away with enthusism for all the young riders and their fantastic ponies.
This League is sponsored by Maureen Doyle and Maureen Bagnall and all proceeds go to the daycare center in St Raphael's Celbridge(Rooan Dale)
Results of the Glencarraig Lady League Final at Barnadown 2019
Under 9 years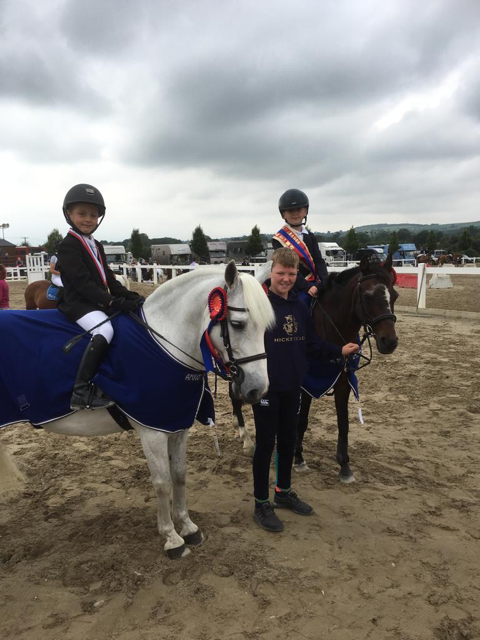 1)Shin a Will/Jaden Duffy 00 25.00
2)Cuddle me Elmo/Jaden Duffy 00 26.15
3)Flash Dancer/Robbie Sheehan 00 26.32
4)Beyond Precision/Lucy McCarthy 00 26.62
5)Lisarulla Cloudy/ Emily Wafer 00 28.44
6)Cocky Rocky/Robbie Sheehan 00 26.46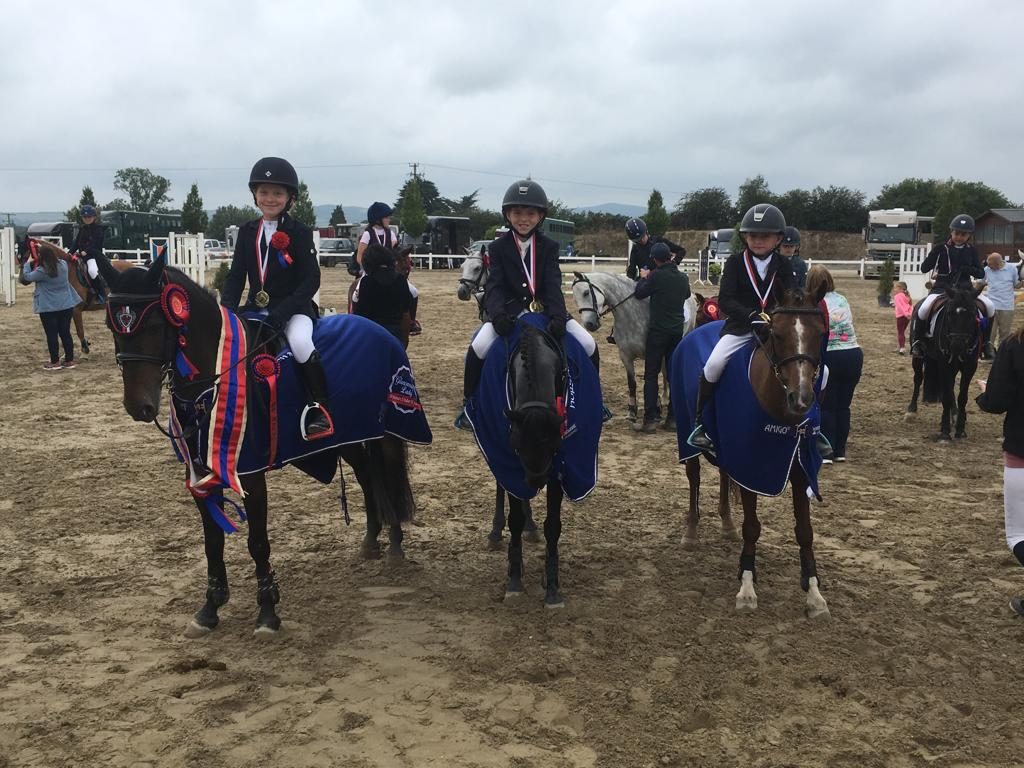 Best Turned Out – Abigail Byrne/Archer
Rider who made the Best Effort in competition – Anna Moloney
Under 11 years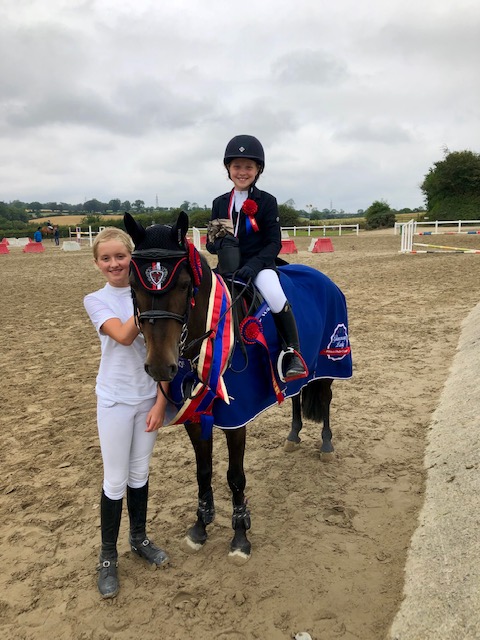 1) Garrydruig Ringo Star/Kate Boland 00 25.09
2)Tyrellspass Ruby/ Alex Sheehan 00 25.62
3) Flying Star/ Rubin Foley 00 25.68
4)MHS Alaska/David Brennan 00 26.02
5)Midnight Sky/Kate Keogh 00 26.79
6)Chrissy's Friend/Hugo Segrave 00 27.23
Best Turned Out – Ava Doyle/poppet
Best Turned Out – Sarah O Neill/Coolgrey Vena
Parents if you would like me to put a photo of your rider from the finals up on the website, please just email me it and I will do this with your permission.