14 Jul

Kate Derwin from Athlone crowned European Gold Medalist in Under 18 Youth Showjumping Championships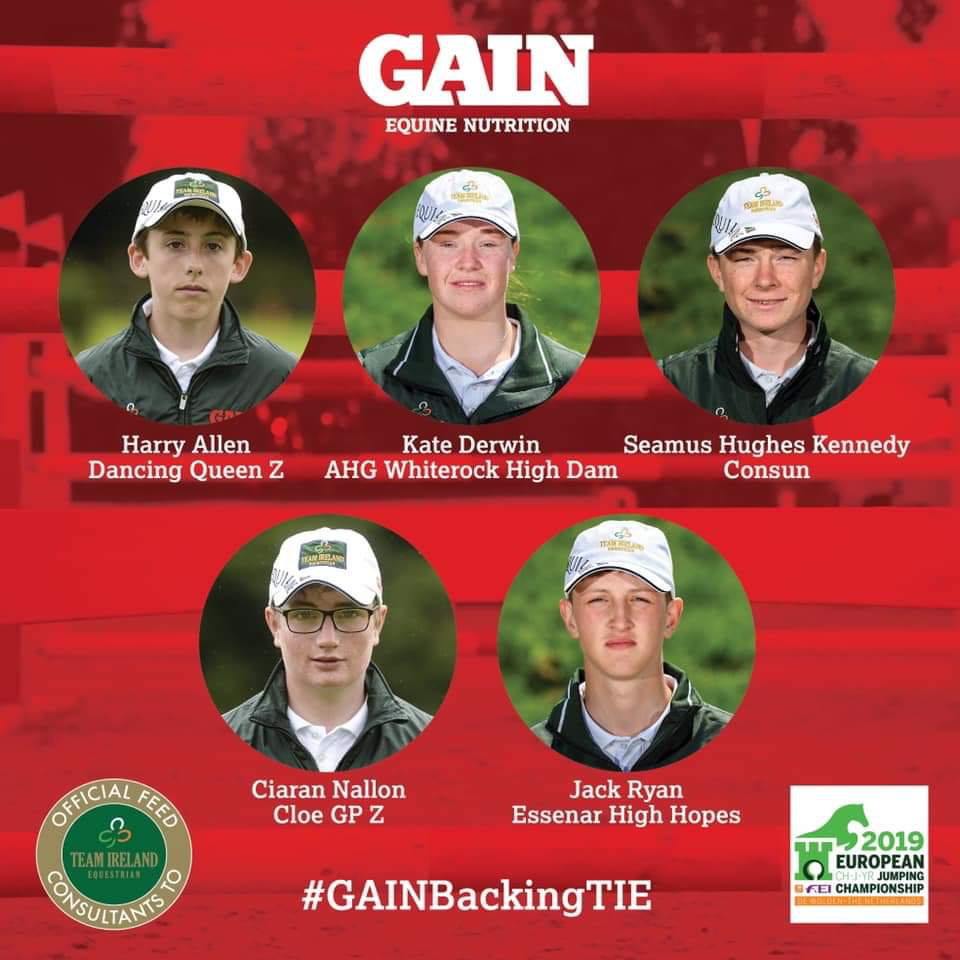 Kate Derwn from Athlone became the 2019 European Showjuming Champion today in Holland winning a Gold Medal. This is after helping her team to secure Bonze medals on Friday. Kate is just amazing athlete, cool under pressure and securing no faults for the whole chanpionship.
Her European Bronze Medalist Team mates on friday were Harry Allen from Wexford, Jack Ryan and Seamus Hughes Kennedy from Kilkenny and Kieran Nallon from Mayo.
James Kernan chef d'Equip and all their personal trainers must be congratulated for their hard work.
Martha Hughes Bravo, daughter of Olympic Rider Marian Hughes, won the consolation class in the Children on Horses Section. All results can be found on results.scgvisual.com
Congratulations once again to Kate Derwin on her fantastic performance winning European Gold Individual Medal 2019 and to the Irish Under 18 Showjumping Youth's Team for winning Bronze.