04 Jul

Brilliant win last week end for John Floody on HTS Blackrock at Flavour of Fingal

Last week end saw a dream come through for John Lyons and his son Alex who, along with their other Fingal Harrier friends, ran a fantastic showjumping arena at the Flavour of Fingal. BMW came on board to sponsor the Underwriting National Grand Prix alsong with Fingal's other sponsors to make this an excellent venue and class showjumping with a fantastic view of Donabate House in all its glory. Thank you to John Lyons and his team for an excellent show.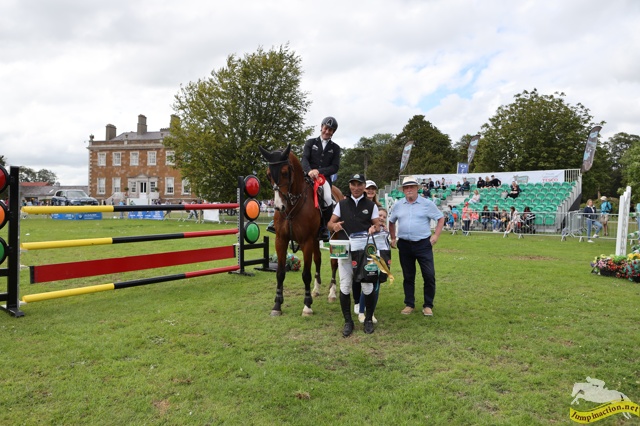 John rode a winning round on HTS Blackrock beating his other horse Donovan Erkinsdale into second place by 1 second.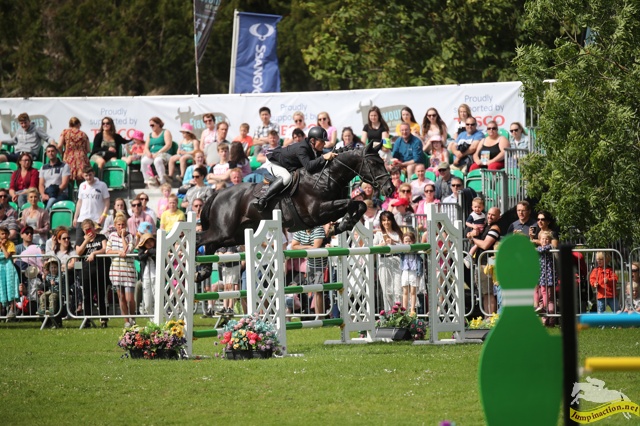 HTS Blackrock/John Floody 00 38.34
Donovan Erkindale/John Floody 00 39.31
Cosimo Il Primo/Oisin Alyward 00 40.24
Cruise Mor/Edward Doyle 00 41.05
Caressa/ Matt Garrigan 04 33-90
Brandonview First Edition/Paul Carberry 08 38.89
BLM Cosmopoliton Dandy/Declin McEvoy 4/ 75.35
Suir Safari/Taylor Vard 4/77-13
Top Young Rider – Oisin Alyward
Top Pro am – Declan McEvoy