26 May

Underwriting Exchange National Grand Prix.

Win for Liz Power on her own Doonavara O One in the Underwriting Exchange National Grand Prix at Ballinasloe on Saturday will set her up well for Tattersalls. It is wonderful to see Liz back in the Showjumping ring where she excelled as a pony rider. Her dad, Capt Con Power gives the best advise to all riders competing in Qualifiers etc. "jump as if you at a Gymkhana down the county and you will do well" She beat one of our outstanding Young Riders and three times Young Rider Champion, out of a win by .o3 of a second.

1)Doonavara O One/Liz Power 00 37.82
2)Cavalier Teaca/Jack Ryan 00 37.85
3)Hollypark Galloway/Tim McDonagh(YR) 00 38.48
4)Crystal Tom/Jonathon Smith 00 38.69
5)Andiamix Hero Z/Eddie Moloney 00 39.10
6)Moneybroom Dancer/Jack Ryan 00 42.84
7)Greenvale Draco/Jessica Burke 00 43.60
8)Small Change/Richard Kerins 00 45.78
9)LMK Di Caprio/Dean Rogan 04 37.99
10)Tabby/Cian Harrison(YR) 04 39.07

Top Young Rider « Jack Ryan
41 starters
10 into the jump off.



Results for HSI /TRI New Heights Series at Ballinasloe
May 25th
1)Murvin Lux/Jonathon Smith(YR) 00 41.37
2)Louis D'Or/Seamus Hughes Kenned(Jnr) 00 45.58
3)CasandraVan De Overis Z/Mikey Pender(YR) 04 38.52
4)Doonaghvara O One/Liz Powers 04 41.21
5) Erne Goldilocks /Francis Connors 04 42.94
6)BMH Big Time/Tholm Keane 04 46.01
7)Hearton De Bois Halleux/Mikey Pender(R) 08 40.35
8)Express Trend/Jessica Burke 08 43.10
9)Corvetta 10/Jennifer Kunhle(YR) 010 50.07
10)Paciro/Thomas O'Brien 012 52.34
26 entries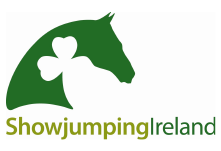 Well done to Jonathon Smith on his win today in the New Heights Series today at Ballinasloe with our own Kilkenny rider, Seamus Hughes Kennedy taking second place.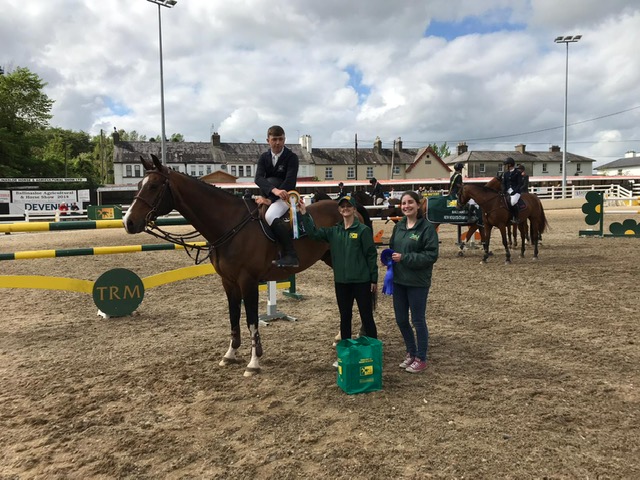 Mikey Pender on Cassandra Van de Overis Z took third place with the fastest time but one on the floor. He was also fifth in the competition. Liz Power still in fine form taking 4th.
Congratulations to all our Young Riders competing in 1.50 New Heights today. Excellent results.
A special congratulations to all our Leinster riders at home and abroad. Great results all round.