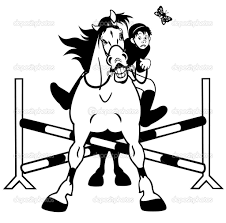 10 Aug

Win for Alice and Jamie in the final of the Glencarraig Lady League at Barnadown 4th Aug 18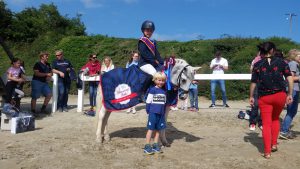 Winner of the Under 9 year's Section of the Glencarraig Lady League Final at Barnadown Equestrian
McKay/Alice Moloney
Surgalstown Danny Boy/Tom Moloney
Danestown Beauty/Aishling Molone
Noble Sparkie/Saoirce O'Neill
Lightning Jack/David Brennan
Tyrellstown Ruby/Alex Sheehan
Best Turned out – Dyland Howard/Little Joker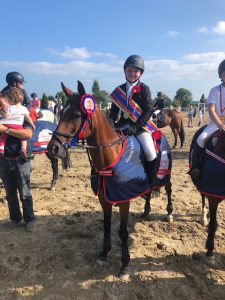 Winner of Under 11 years Glencarraig Lady League 2018 at Barnadown
Windale Honey Bee/Jamie Hardagon
Weydown Sunflower/Jamie Hardagon
Shin a Will/Jayden
Tyrellstown Beauty/Anna Sheehan
Multiplex/Andrew Moore
My Milltown Molly/Aoife Wafer
Best Turned out:Isobel Hourigan/Little Hotscotch
————————————————————
Anna  Moloney and Little Tayto double clear in the Final with Maurice Cousins and Aoife Nolan.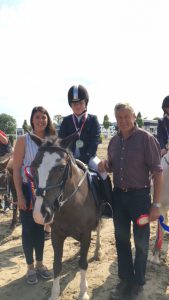 Bronagh Keane and her best friend Michael Dermody after jumping clear in the final enjoying the celebrations.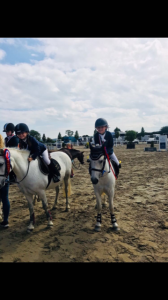 Wishing all the riders who competed in the Glencarraig Lady League success and lots of fun for the rest of the season.
Thank you to Felicity and her team at Barnadown for hosting the Glencarraig Lady League Final in aid of Jenny Bagnall's Special Needs Centre. St. Raphael's in Celbridge, Co. Kildare.
Also a big thank you to everyone who helped to coordinate the league, the shows and centers who support it each year and to Wendy, my mum for their support.
———————————-