09 May

New Highs for James Hogg at Barnadown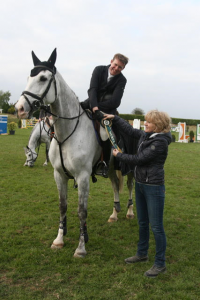 James Hogg unstoppable in Barnadown
James Hogg made his mark on the Mervue Equine Leinster Summer Tour as he took both sections of the tour at Barnadown last Saturday.
Runner -up in the opening 1.35m round at Louth County, Hogg improved on this performance to take the win in the 1.35m division. Riding Interpreter he lodged the winning round of clear in 33.89 seconds. Reigning champion, Francis Connors was fractions behind with Capitol Cruis in 34.30 for second place. Not content with the runner-up spot, Connors also accounted for third place with Uskerty Diamond Lady when they crossed the line in 34.40. Philip Mcguane put in a also delivered a clear with Dooleys Deluxe but in a slower time of 36.05 for eventual fourth. Eddie Moloney took two places in the line-up when slotting into fifth place with Ember Flight in 34.96 and seventh place with Tonagh Trip The Lights in 36.91. Ger O'Neill separated Moloney's placings when he took sixth place with Galway Bay Astrojet when he came home with nothing to add in 39.74. The leading young rider of this round was Cormac Foley riding Michael Ryan's former international event horse Ballylynch Wizard. The top pro am was Deirdre Reilly and San Marco Z.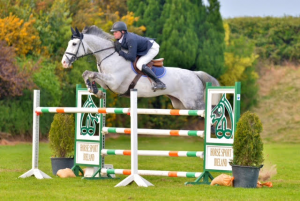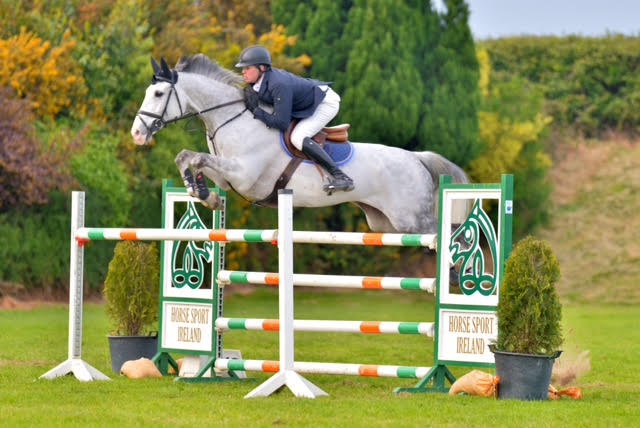 In the 1.20m division there was another good turn-out with 57 combinations contesting the round. James Hogg once again proved unbeatable when he delivered the winning round with European Cruise when clear in 32.36 seconds. Tholm Keane was close on his heels as he lodged a clear with Vivian Lee in 32.66 for second place. Sean Kavanagh and Finsceal Indiana slotted into third place when they clocked 33.09. Michael Cave added to his points tally when he partnered Mirdads Allamdu Lillah to a clear in 33.78 for eventual fourth. In fifth place was Feaha Moore and Carraigh Samraigh, clear in 35.29, while Marie Vozone and Lowhill Glenard Lad took sixth place when clear in 35.42.
Results Mervue Equine Leinster Summer Tour 1.35m
Sponsored by Barnadown Equestrian

1st James Hogg, Interpreter, 0/0 33.89
2nd Francis Connors Capitor Cruis 0/0 34.30
3rd Francis Connors Uskerty Diamond Lady 0/0 34.40
4th Philip Mcguane Dooleys Deluxe 0/0 36.05
5th Eddie Moloney Ember Flight 0/0 36.56
6th Ger O' Neill Galway Bay Astrojet 39.74
Results 1.20m Mervue Equine Leinster Small Tour
sponsored by Barnadown Equestrian Shop.

James Hogg, European Cruse 0/0 32.36
2nd Tholm Keane, Vivian Lee 0/0 32.66
3rd Sean Kavanagh, Finsceal Indiana 0/0 33.09
4th Michael Cave, Mirdads Allamdu Lillah 0/0 33.78
5th Feaha Moore, Carraigh Samraigh 0/0 35.29
6th Marie Vozone, Lowhill Glenard Lad 0/0 35.42.