18 Apr

Glencarraig Lady League 2017

 

          GLENCARRAIG LADY LEAGUE 2017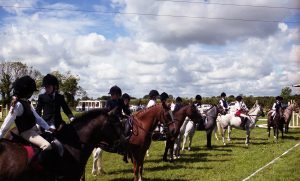 Dates and Results
| | | |
| --- | --- | --- |
|  Louth County |  23rd April | |
|  Thomastown | 30th April | |
|  Olygate |  28th May | |
|  Castlegannon | | |
|  Warrington 1 |  Sat 13th May | |
|  Warrington 2 |   Sat 27th May | |
| Tagmon | Bank Holiday Sun 4th June | |
| Raheen na Gun | Bank Holiday Mon 5th June | |
|  Ballyfoyle |  25th June | |
|  Gorey | | |
| Wexford Eq | | |
|   Adamstown | | |
|  Clonroche | | |
|  Inisteage | | |
|  Bannow Rathangan |  13th July | |
| | | |
|  Final  |  Warrington Eq Sat 5th Aug 2017 | |
| | | |
|  Other shows may |  be added to this list | |
|  Please check the |  SJI Schedules in |  Bulletin |
|  Enquiries: | email please | Thank you |
NB Please check the SJI show schedules in Bulletin date of show and to confirm the class is running.   Other details about the class will be posted on Glencarraig Lady facebook, Leinster website.
Final Saturday 5th August 2017. Entry fee 25 euro for Final made payable to Kildare Services(St Raphael's)and send to Glencarraig Lady League, c/o Glenellen, Ardrass, Celbridge, Co. Kildare
RULES GLLeague-This class is for ponies 128/138cm Riders under 9 years on 1st Jan 2017 & under 11 years on 1st Jan 2017 Height of fences is 60cm/under 9 years and 70cm/under 11 years. The course of 8 fences with no double will be built for the league.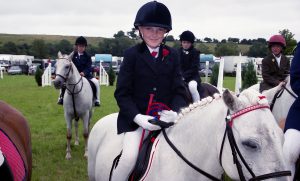 Blast from the Past – Gemma Drennan
Final – 300 points to qualify for the final. This will be held at Warrington Eq. on Sat 5th Aug 2017. All combinations in the final start with O and the competition is run under 238.2.2. Prizes 1st – 6th and all combinations receive a rosette and a medal. Under 9 year Final & Under 11 years Final Entry fee for Final 25 euro and riders may only ride two ponies in the Final.
Point system – 50 points for double clear 40 points for 1 rd clear & faults in second round, 30 points for 1 rd clear and elimination in one rd., 30 for faults in both rounds, 20 points for 1 rd with faults & elimination in 2nd rd., 10 points for attendance.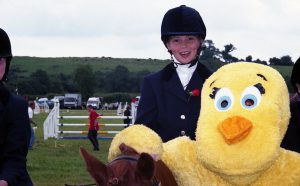 Please remember that this competition is to encourage riders to enjoy their new sport, learn ring
craft and to make good friends. All queries to [email protected] all our riders and ponies a