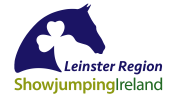 02 Mar

Rules – Leinster Summer Championships

Posted at 21:47h

in

2017

,

Amateurs

,

COH

,

Horses

,

Leagues

,

Leinster Championships 2017

,

Leinster League - Amateurs

,

Leinster League - Horses

,

Leinster League - Ponies

,

leinster Summer Leagues

,

Ponies

,

Pro am

,

Young Riders

Leinster Championship 2017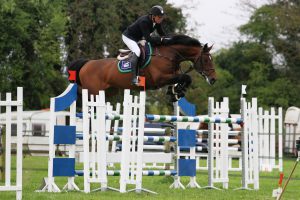 Leinster Region are running Championship in 2017
Rules and point system for qualification
Rules & Points system
All classes-same Rider/Horse/Pony combination rule applies for Qualification in the Final- no exceptions
All pony classes 3 appearances to Qualify for the Final.
All Horses classes 1 metre to 1,10cm classes 3 appearances to Q for the Final.
Points awarded for the league will be run on a same Horse or Pony/Rider combination only and will be awarded as follows
1st = 9pts, 2nd = 7pts, 3rd = 6 points, 4th – 5pts, 5th=4pts, 6th = 3pts.
Double clears not placed = 2 points
Competitors competing in the under 10 class may compete in both height category's but may only compete in the higher category in the Final.
Participation 1 pt(awarded to participants that have incurred faults in either the first round or second round and where unplaced on the day)
Horses 1 m league and ponies in the 148- Rule 1 = Double clear round receive 2 points. Participation in class= 1 point.
Horses 1.10 League – Rule 2
No horse that competed in 1.30cm class in the current year(2017) is eligible to compete for league points or in the final, but may compete in each leg of the league for SJI points only.
Contact info 0872615341 or [email protected]
Visit us on Facebook SJI Leinster Region.
Shows wishing to host a leg of this League please call or email the above.
———————————————————————————-
See schedules for qualifying Shows in SJI Bulletin
Final in Barnadown in mid Sept in Barnadown, Co. Wexford