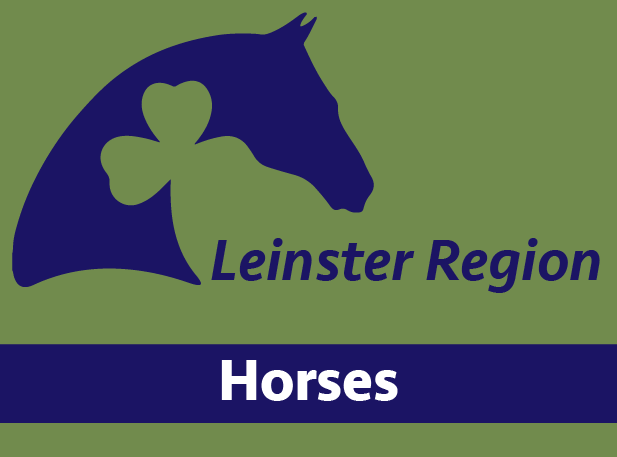 05 Jul

Kilkenny & Westmeath share the spoils last week end in Co Clare

There were joint winners last Sunday at the County Clare Agri Show with Vincent Byrne and Roisin Fagan sharing the win in the Horseware/TRM National Grand Prix league. Byrne riding Mr Rockefeller and Fagan riding Ikan crossed the line at exactly the same time and went on to share the €5,000 in the Roche Ireland and Clare County Council Grand Prix. This was the first win for Fagan in the series, but for Byrne the win has served to extend his lead on leaderboard.

Delighted with the win, Vincent Byrne said: "I saw Roisin's round just before I went out on my first horse and I knew it was going to be hard to beat. Mr Rockefeller is naturally quick and once we jumped the first everything just came right after that.

Roisin Fagan added; "I was early into the ring so I knew that I had go as quick as I could and leave the fences up. It was a very strong field and really I didn't know if I had done enough, thankfully I did".

A total of 19 combinations took on the James Tarrant track and from those, eight combinations delivered clear rounds.

First to take it on, Liam O' Meara wasted no time with his own Kenny's Flight, but four faults at the last oxer ruled him out of contention. A quick pace, which saw him stop the clock in 35.92 would later see him slot into sixth place in the final line­up.

Next to take it on with Edith O'Sullivan's Ikan, Fagan started off in a blistering pace and negotiated a tight turn back to the double, this along with a good turn back from 14 to the penultimate saw her cross the line with nothing to add in 35.92 to take the lead.

Double handed in the jump off, Vincent Byrne went first with Angela Taggart's Caugherty. As expected, Byrne set off in a determined pace and made up the time throughout the course. The young Kilkenny rider's luck ran out however when faulting at the last. A quick turn of foot saw the paring cross the line in 35.62, which would later prove good enough for fifth.

Local rider Joan Greene had her eye on a win as she set off with Liam Brennan's Coolgrange Cruising. Taking a similar route to the leader, Greene made up the time from the off and was on target for the win, but four faults at the last in a time of 34.80 proved only good enough for fourth.

Returning with Mr Rockefeller, Vincent Byrne knew what was required to take the win and he didn't disappoint as he crossed the line in the same time as Fagan in 35.92 to share victory.

Last to go with Eamonn Murphy's eight­year­old stallion, Dondoctro Ryal K, Ger O'Neill delivered the only other double clear of the class in 36.61 for eventual third.

Horseware/TRM National Grand Prix League County Clare Agricultural Show 3rd July 2016 result.
Sponsored by Roche Ireland and Clare County Council 
=1st Ikan/Roisin Fagan 0/0 35.92
=1st Mr Rockefeller/ Vincent Byrne 0/0 35.92
3rd Dondoctro Ryal K/ Ger O' Neill 0/036.61
4th Coolgrange Cruising/ Joan Greene 0/4 34.80
5th Caugherty/ Vincent Byrne 0/4 35.62

sji.