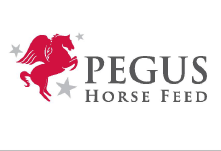 18 Aug

Nicola Fitzgibbon goes into Saturday's leg of the Pegus LST 1.35 with Gold Medalist, Jenny Kuenhle closely on her tail
Pegus LST(1.35) this Saturday at Iveck Show in Piltown Co Kilkenny
Entries to SJI office by close of business on Wednesday or on line by 4 pm on Thursday
The Pegus Leinster Summer Tour resumes this weekend, with Iverk Show in Piltown Co Kilkenny hosting the penultimate round of the series on Saturday.
Iverk is Ireland's oldest Agricultural Show dating back to 1826. Nicola FitzGibbon currently heads the Pegus LST league standings but is followed closely by Jennifer Kuehnle in second.
The Co Laois 13-year-old was crowned gold medal winner at the European championships for children on horses last weekend, following on from a hugely successful run of results at the Dublin Horse Show.
Action in the main arena at Iverk kicks off at 9am on Saturday with the Leinster Summer Tour 1.20m followed by the Pegus LST sponsored by Irish Life.
Entries for the Pegus LST close at 5pm tomorrow (Wednesday) and can be made through the SJI office.
<