06 Jul

Win for Nicola Fitzgibbins in "Coilog's Catering 4 U" Pegus LST(1.35)
Co Kildare's Nicola FitzGibbon ensured a home win as the Pegus Leinster Summer Tour visited Coilog Equestrian Centre near Naas, taking the winners prize with Castleforbes Paddington.
FitzGiibbon had just under a second to spare over runner-up Neal Fearon with Dree Boekens Grosso Roechen while Corine Hyde filled third place with Luck Like Clover.
Gerry Cambell and Catch Me If You Can were the only other combination to post a double clear round to take fourth, with Roisin Fagan and Ikan in fifth just ahead of Sophie Richards and Vagabond de Kezea in sixth.
Pegus LST(1.35) after Coilog 050715leader board
PEGUS LST COILOG 05/07/2015
1. Nicola FitzGibbon/ Castleforbes Paddington 0/0 50.34
2. Neal Fearon/Dree Boekens Grosso Roechen 0/0 51.31
3. Corine Hyde/Luck Like Clover 0/0 54.91
4. Gerry Cambell/Catch Me If You Can 0/0 62.00
5. Roisin Fagan/Ikan 0/4 51.66
6. Sophie Richards/Vagabond de Kezea 0/4 60.21
Top Young Rider at Coilog –  Roisin Fagan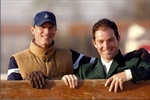 KARLSWOOOD STABLES IN CO. MEATH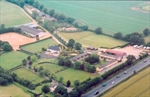 Karlswood Stables  are offering the top Young Rider in the Pegus LST(1.35) a weeks training with their own horse at this wonderful venue with Olympic Bronze Medalist, Cian O'Connor  coaching the Young Rider.
This is a fantastic opportunity for any rider and we wish to thank Cian for his generosity to the Leinster Region each year.