11 Jun

WEXFORD EQUESTRIAN SUMMER SHOW & FAMILY DAY SAT 18TH JULY 2015
WEXFORD EQUESTRIAN SUMMER SHOW & FAMILY DAY SAT 18TH JULY 2015
Wexford Equestrian PEGUS LEINSTER TOUR /Leinster 1.10 LADIES & 1.10 OPEN /PONY CLASSES/ LEAD REIN & AMATEUR CLASSES INC HORSE WARE DERBY QUALIFIER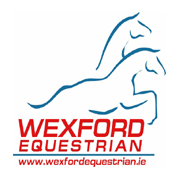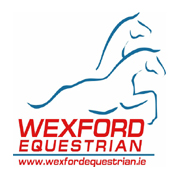 MASSIVE EQUESTRIAN CLEARANCE SALE ALSO WITH DOAGH EQUESTRIAN ON SITE !
ALL schedules and updates on www.wexfordequestrian.ie & facebook or call 0876613088
Classes for Unregistered & sji Registered riders, Amateurs  inc Derby & equitation rings – entry fees as listed below
ARENA 1 –   START TIME 9AM – HORSES
Event 1 – Dingos Amateur Qualifier A & AA riders
Sponsored by Doagh Equestrian (entries close 9.30 Sharp)
Event 2 – 1.10m Leinster Summer Tour  (Section A)
Sponsored By WILLIAM CODD RACING & Kellys Hotel Resort & Spa  
(2n & 1dinner Voucher to winner) 
Section B – Leinster Ladies 1.10 Qualifier 1-3rd placed  combinations.
Sponsored By Renault€200
Ev 3  1.20m Leinster Summer Tour Sponsored By Renault
Event 4 – Pegus LST(1.35)
Pre entry by Wednesday 16th to Showjumping office 045852080 or on line by 4pm Thur. 17th July.
Sponsored by FARMERS KITCHEN HOTEL & BOROVALLEY EQUINE CLINIC
ARENA 2 – START TIME – 10AM – SPORTSMAN Horses & Ponies  SPONSORED BY GAIN HORSE FEEDS     Event 6 – 70cm                    IN KIND                     €15
Event 7 – 80cm                                        IN KIND                     €15
Event 8 – 90cm                                        IN KIND                     €15
Event 9 – 1m  leinster league Sponsored By Renault
PONIES START 1PM APPROX
Event  10 – Newcomers 50cm, 60cm
Event 11  – Glencarrig lady under 9 60cm /under11 70cm                                IN KIND
Sponsored by Belgrove Bouncy Castles
Event 12 – 128cm 70cm€75€15
Event 13 – 128 80cm€75€15
Event 14 – 138 80cm€75€15
Event 15– 128 90cm€75€15
Event 16 – 138 90cm€75€15
Event 17 – 148 90cm€75€15
Event 18 – 128 1m€75€15
Event 19 – 138 1m€75€15
Event 20 – 148 1m€75€15
Event 21 – 138 1.10m€75€15
Event 22 – 148 1.10m€75€15  
ARENA 3 – START 10AM – DERBY – SAND  PRIZES SPONSORED BY DOAGH EQUESTRIAN    Event 23 –  Sportsman Derby 80cm  – NovicePrizes 1 – 3rd  Doagh Equestrian
Event 24 – Sportsman Derby 95m – Open
Prizes 1 – 3rd  Doagh Equestrian
Event 25 –  HORSEWARE AMATEUR DERBY LEAGUE
( Not Before 2pm )
A & AA  Prizes 1 – 6th Place Sponsored by Doagh Equestrian  IN KIND
ARENA 4 – START TIME 1PM –
LOCAL CLASSES Sponsored by BELGROVE BOUNCY CASTLES WEXFORD  
Event 26 – Lead Rein Tiny Tots walk only IN KIND€10
Event 27 – Lead Rein under 8IN KIND€10
Event 28 – First Ridden Class under 10IN KIND€10
Event 29 – First ridden class over 10 under 16IN KIND€10
See all updates for schedules and info on www.wexfordequestrian.ie & facebook – 0876613088
MASSIVE CLEARANCE SALE ON SITE WITH DOAGH EQUESTRIAN ALSO SAT 18TH JULY !!! SEE FACEBOOK FOR INFO  – Limited Stabling and Hook Up Available
Course Designer: Damian Beevor (Sen Nat), Pat Peare (Reg)
Safety Officer: NEIL MURPHY
Secretary: Wexford Equestrian Centre – 0876613088