27 May

Jumping in the City – Shelbourne Park Greyhound Stadium – 26th June @ 17.50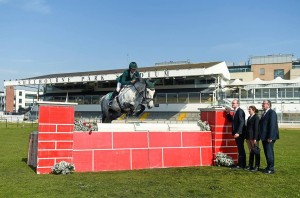 A great night out for all the family is promised at the forthcoming Jumping in the City event which will commence at 17.50 in Shelbourne Greyhound Stadium on Friday 26th June.  Please log on to www.horsesportireland.ie
and book your tickets.  Great value in tables available on the night.  Hurry up and book on line and enjoy  the fantastic program of events on offer which will reward you with trills and spills on the night.
 Other dates for Jumping in the City are
5th June Limerick Greyhound Stadium,
12th June Cork Greyhound Stadium,
Book your tickets here. – See more at: www.horsesportireland.ie