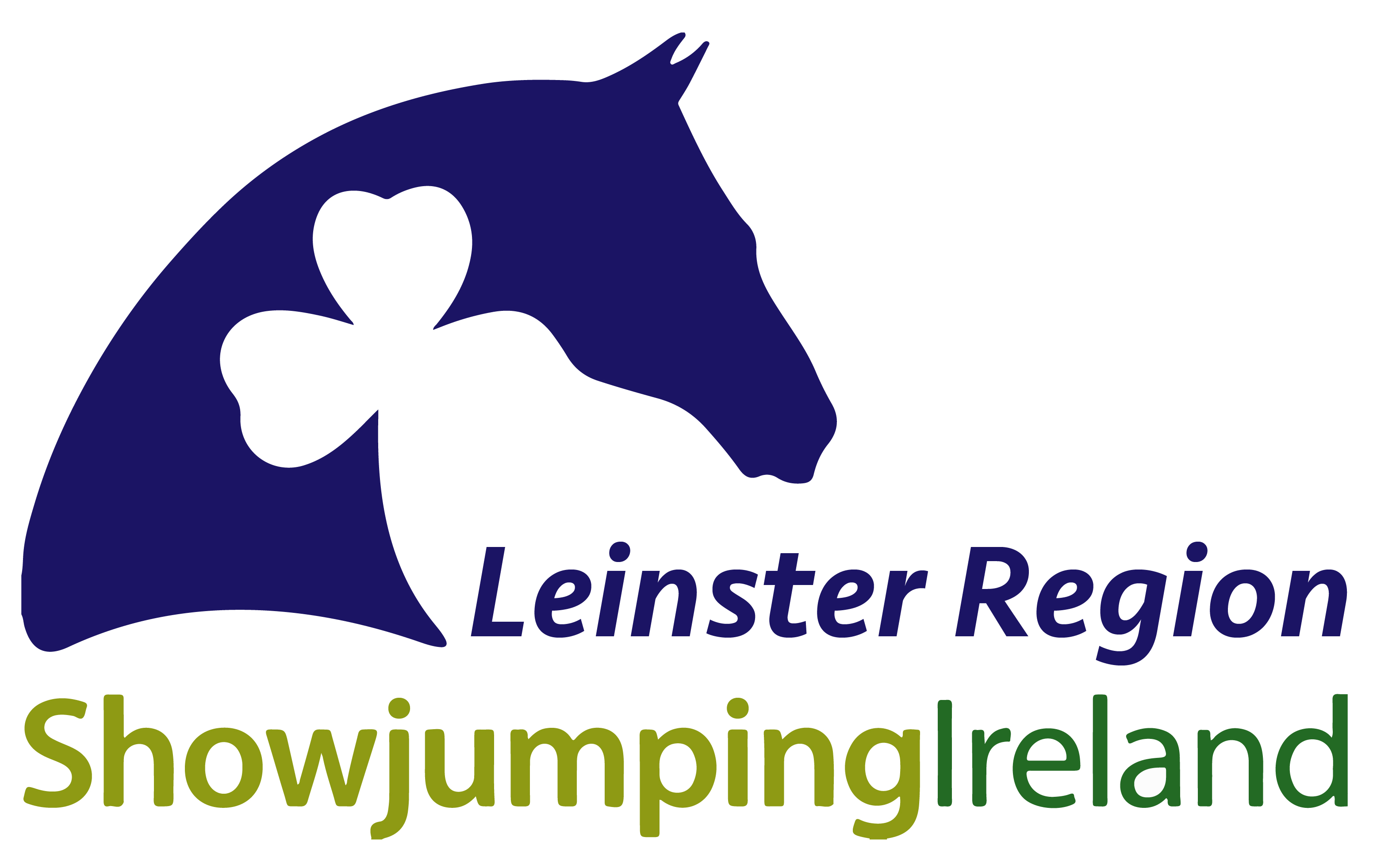 27 Feb

Our Sport – Get Involved!

DEFINITION OF SHOWJUMPING "A SPORT IN WHICH HORSES AND RIDERS HAVE TO JUMP A SERIES OF FENCES AS QUICKLY AND SKILFULLY AS POSSIBLE"

"Showjumping, our sport, is like most obsessions, very hard to shake off and definitely one you do not wish to".

It is a sport that allows families to develop as a unit with ample opportunities to excel at their own level, be it Internationally,in horses, amateurs, young riders or on ponies.  It allows the urban community to mingle with the rural community on common ground – a love of the Horse.

The Leinster Region encourages its members to get involved and to help develop their sport into something they will be proud to be involved with.

We aim to encourage our members to get involved in the running and ruling or their own sport by becoming involved in our Region. Voting takes place each year whereby 22 members of the region are elected to our regional committee.

YOU CAN BE A LEINSTER COMMITTEE MEMBER & YOU WILL BE MADE VERY WELCOME.

We need new innovated ideas from new members – why not put yourself forward in 2016
Training is well on its way in the Region under the stewardship of Rosemary Rice(0860444068).

The Bulletin is now back in print for members who wish to purchase it(a good read for 60 euro per year) – contact the SJI at 045852230 if you wish to purchase it, otherwise it is on the website for you to read.

Pony Spring Tour is well up and running- contact Liz Brennan(0872535310) or Gerry Gorman(0872558191) if you have a pony query. COH League is being run along side the Pony Spring League.

Amateur in 2015 is under the stewardship of Paddy Mullins(

[email protected]

) & Sallyanne Tobin (0862681215).  They will be delighted to discuss this year's program with you.

Young Riders, Junior & COH come under the Young Rider Committee and Maureen Bagnall is available to help at 0872635732

Would you like to be a judge?  Why not contact Mary Mahon and find out more (0879150885). Mary will welcome new enquiries.

Judges do not forget you must attend a seminar every two years. Date for your diary 6th March, Barnadown, 7pm.  

Enjoy being outdoors and like helping with the course design at shows, why not contact Frank Glynn at  0862857903 and he will run you through  the details.

The Leinster Summer Tour will run this year with another group of members being included – we are now catering for 1 metre, 1.10, 1.20.1.35 & Amateurs.  There will be leagues for different categories run within the different sections of Leinster Tour – young riders under 25, over 35 years and a lady's leagues . We are so excited that we have secured a very exciting sponsor for 2015 LST Summer 1.35 Tour and we will run a launch for the Tour this April.(Taylor Vard)

2015 will see Leinster hosting an Awards night for their members.  Details will be posted on the website at the end of the year.

Last year, we ran a fundraiser greyhound night in Shelburne Park under the stewardship of Pat Mc Cormack.  It was great night to meet friends and just relax and have some fun.  We also made a lot of money.  A big thank you to Pat and his committee.

If you have any great ideas for competitions, know of a sponsor or would just like to get involved ring Gerry Gorman on  competitions committee or Sallyanne Tobin, our treasurer.

Marian Murphy is our hard working secretary and she is available to give you advise with regards running a show, information on region etc at 0872615341.
These are just a few members from our hard working committee who are all very involved in the running of the region on a voluntary basis.  All our committee members are very involved in the running of the Region.
Please send us photos for our website, ponies (children must have parents permission in writing) or any funny stories for the site.
Christy (Murphy), Chairman