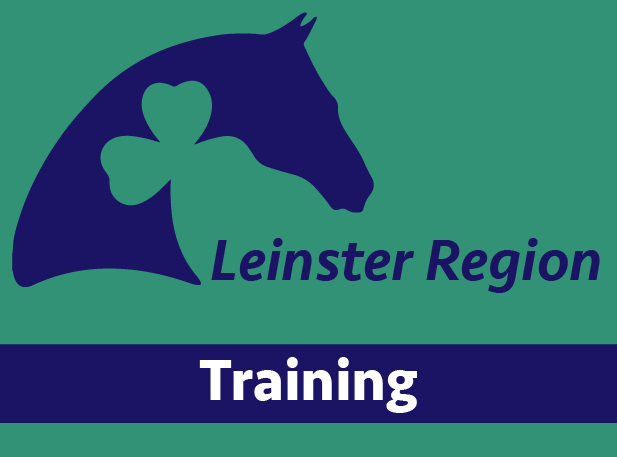 12 Feb

Leinster Regional Training

LEINSTER REGIONAL TRAINING

Training in the Leinster region in 2014 was well supported. Many of the riders who attended the training were prize winners at the Dublin Horse Show, Mullingar and Millstreet International shows. They also had great success when they travelled to international shows in Europe. Leinster region wish to congratulate all of them on their success and wish all members a very successful 2015.

The introduction of the development squads for 2015 will provide forty members with additional training once a month. The twenty pony and twenty horse riders will receive training from Ireland's top coaches Marion Hughes, David O Brien, Gerry Flynn and Ian Fearon. There will be three basis for Leinster training, Mullingar Equestrian, Knightsfield Equestrian in Kildare and Kilkenny/Wexford.

The pony Squad for 2015 is Ava Banahan, Bronagh Keyes, Melek Fagan, Chloe Fagan, Tiggy Hancock, Ashley Dunne, Caragh Charlton, Jodie Flanagan, Ealha Costello, Ciaran Byrne, Aoifa Mulligan, Ashley and Tadhg Mc Guinness, Robyn Fagan, Andre Dempsey, Jessica Foley, Molly Ryan and Maggie Renshaw and Hannah Mc Goldrick

The horse Squad for 2015 is Correna Bowe, Sophie Rebaun-Gerighty, Patrick Whelan, Joanne Dillon, Roisin Fagan, Kate Burton, Taylor Cummins, Megan Connell, Laura Snow, Sarah Brandon, Abaihe Rooney, Vicky Anderson, Hannah Wentges, Jenny Doran, Thea Curran, Rory Fox-Scott, Ashlee Byrne, Robin Kelly, John Green and Abigale Stafford. Leinster region wishes them every success in the coming year.

Leinister Training is open to ALL members from nine to ninety! We wishes to invite you all to enjoy the regional training that is on offer each month.  All the training includes the Mackey Five Bars. This training program has been developed to insure that all the training is of an excellent standard and the members can monitor their progress as they train.